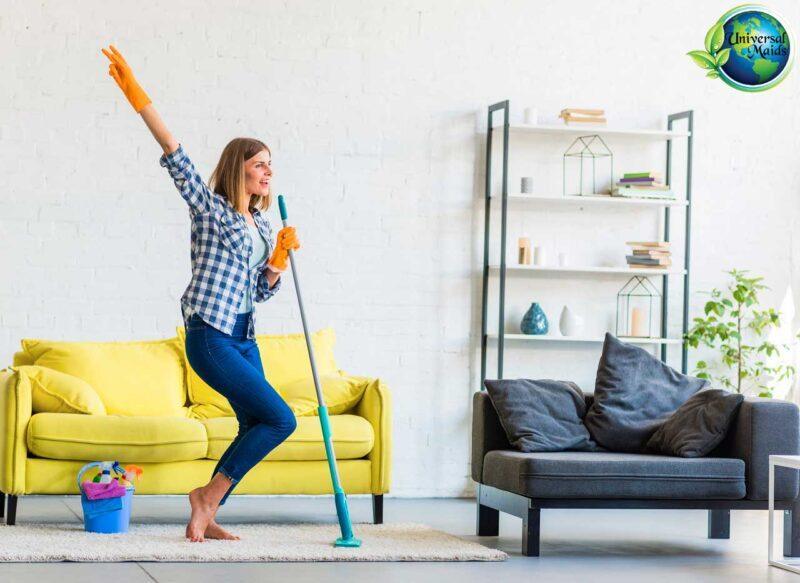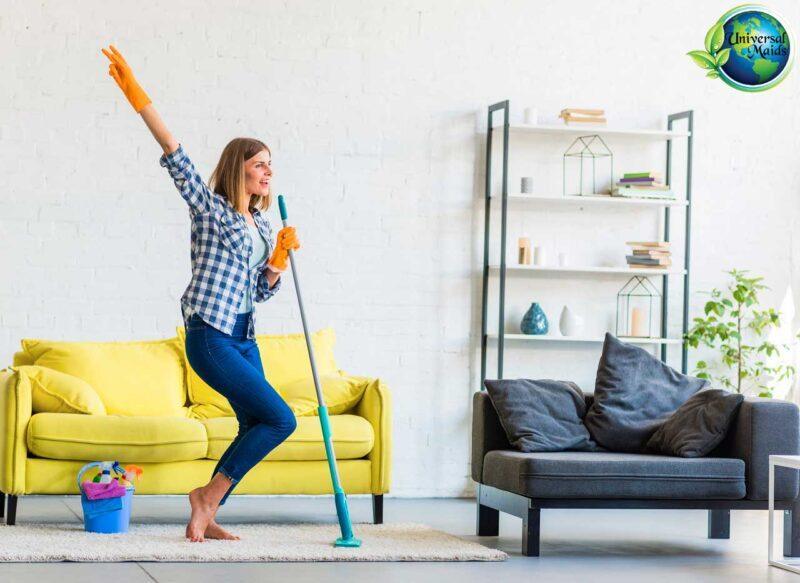 It is hard to find the motivation for house cleaning. When it comes to household chores, most people struggle to do them on their own. House cleaning doesn't just sound boring, but it also consumes plenty of time. However, it is extremely important to keep a house clean and tidy at all times.
So, what can you do to make house cleaning interesting and fun? How can you stay motivated to do the chores regularly?
There are multiple ways and ideas that you can use to turn house cleaning into a fun activity. While doing the chores, you need to employ some of the most effective cleaning techniques as well as use some creative ideas. If you have been struggling to find the motivation you need to carry out house cleaning, let us equip you with some useful tips to make this task interesting.
1. Entertain Yourself with Some Music
Listening to music can make you lively and cheerful. People often turn to music when they are in a sad mood. You can also use music to motivate and entertain yourself when cleaning the house. Since everyone has their own tastes in music, you too should play the music that you like.
Whether you prefer listening to loud music or soft music, pop music or classical music, the choice is yours. All you need to do is listen to the type of music which motivates you to work harder. While listening to music, you can choose to sing along or shake a leg to keep yourself entertained. So, you can sing and dance as you go about cleaning the different areas of your home. In this way, house cleaning will be fun as well as you'll be able to complete it fast.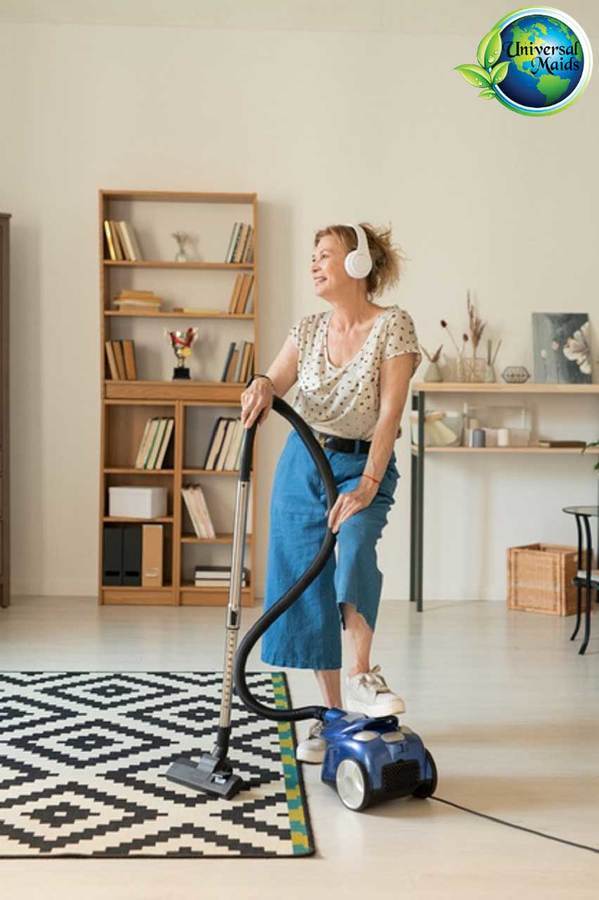 2. Burn Calories
Are you planning to burn calories but hate going to the gym? If you are, house cleaning can be the solution you need. Household chores include tasks such as sweeping, dusting, vacuuming, mopping, making beds etc. All these activities can help you burn the extra calories.
Just consider the body movements when cleaning the house. You move back and forth and climb up and down. In addition to these, you also move stuff and get them back in their place. If you do these activities with vigor, this can be a great workout and you can burn a lot of calories as a result. So, the next time your house needs tidying up, think of it as a workout to manage your weight.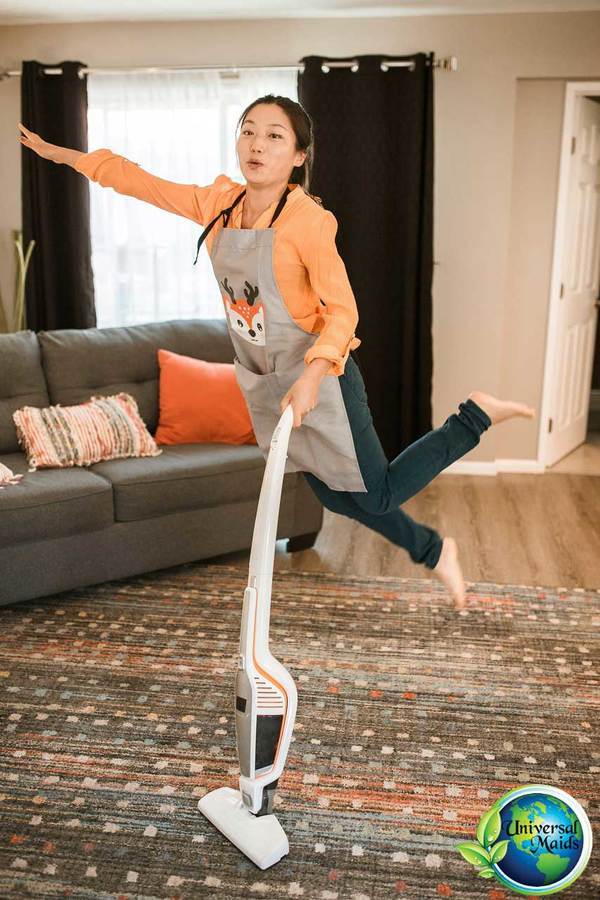 3. Make Cleaning a Game
One of the most creative ways to make cleaning fun is to turn this activity into a game you like to play. The purpose of turning cleaning into a game is to stay motivated all along and do an excellent job.
Ask other members of the family to participate as well. When you involve the family and make cleaning a game, you can complete the cleaning task much faster without feeling bored or stressed. First, divide the house cleaning tasks into small chunks and assign these tasks to each of the participants. Also, allot each task a certain number of points. Use a points chart where you'll write the points each participant collects. In this way, cleaning will feel like a game and each family member will try to score the most number of points. Once the cleaning task is complete, you can reward the participant who gets the highest score.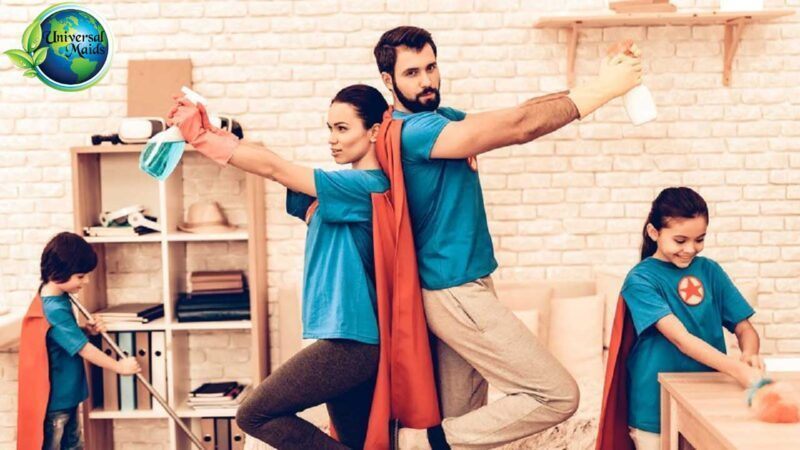 4. Watch a Favorite TV Show
When you want to make cleaning fun, turning on the TV to watch your favorite show is also a good idea. Whether it is a soap opera or any other program you like, simply tune in and enjoy your time.
When the program is on, you can sit and watch. During the commercial breaks, you can do the cleaning of the house. When you are watching your favorite show, you'll be in a good mood. This motivation will make your cleaning task less stressful and you'll try to speed up things. Watching a favorite TV show while working around the house is like keeping you company. There are also those TV shows which specifically focus on home cleaning. If you are looking for inspiration, you can catch one of these shows and you'll be itching to clean your home.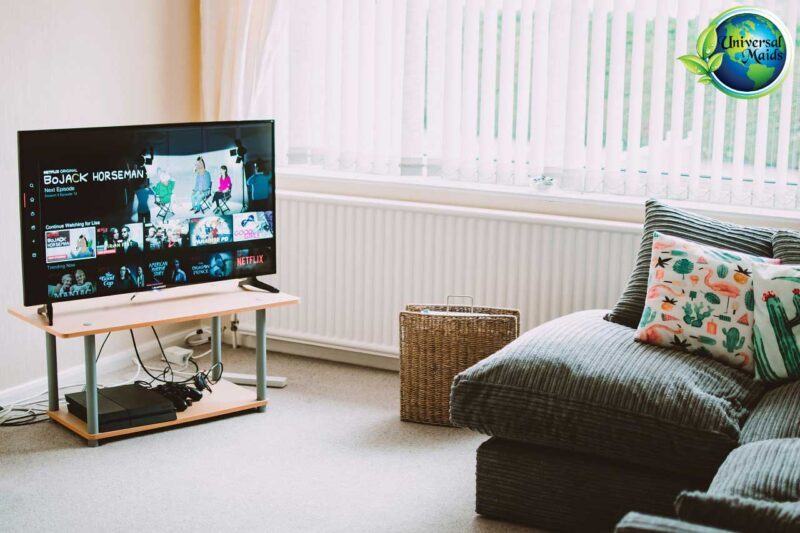 5. Use Good Cleaning Tools and Products
Poor quality tools and products make cleaning uninteresting and hard. Imagine how excited you feel when you purchase a new tool for doing something. You simply can't wait to try out the tools.
Even when it comes to cleaning a house, a lot depends on what kind of tools and products you have by your side. You can't have fun, if the tools you use are not good enough. Therefore, get those cleaning tools and products that make your job easy and fun. When people like a tool too much, they want to use it again and again. Likewise, if you use good cleaning equipment, you'll enjoy the cleaning process and the job will be completed much faster as well.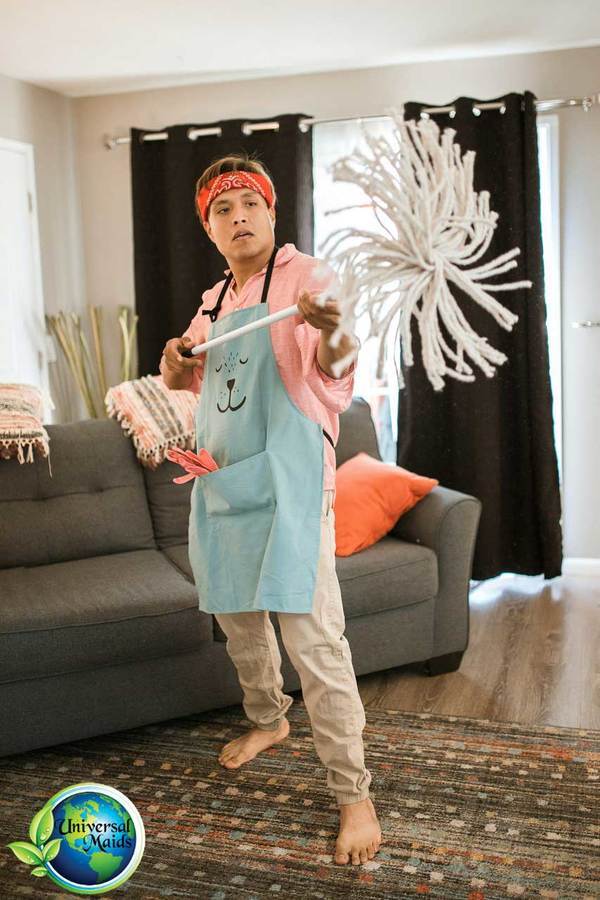 6. Clean with a Friend
Doing the cleaning with someone you like can be a lot more fun than doing it all by yourself. If you have a friend, get them to do the house cleaning with you. You'll love the experience of doing it together.
When you clean the house with a friend, the two of you can chat and sing and dance with each other. You can share jokes with each other. In fact, you can have a lot of fun when you do the cleaning together. So, all you need to do is find someone who you like to spend time with. It could be a friend, a colleague, a spouse or anyone who is willing to lend you a hand in the cleaning. You can also use this opportunity to teach the basics of cleaning to the other person.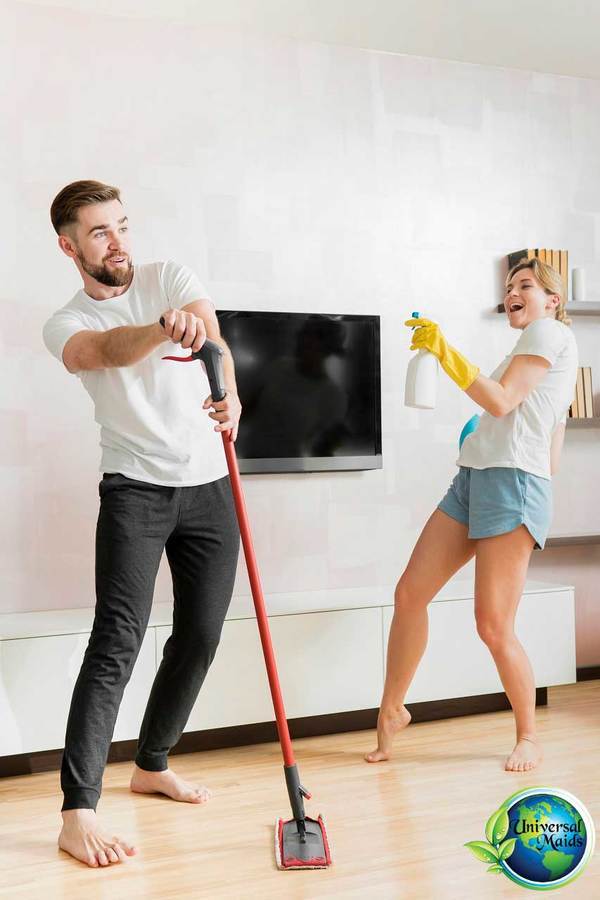 7. Take Breaks
Be it any activity or something you like to do, not taking breaks can make you feel stressed and bored. The same is true for house cleaning. If you continue with the task for hours in a row, you can easily burn yourself out. If you plan to make cleaning the home easy and fun for you, don't forget to take regular breaks. For example, after every two hours, you can take a 15 minutes break and do something that you really like. During the break, you can enjoy a glass of wine or a hot cup of coffee. You can even give someone a call and catch up.
Taking breaks will keep you from getting overwhelmed. Regular breaks will make the job of house cleaning easy and manageable.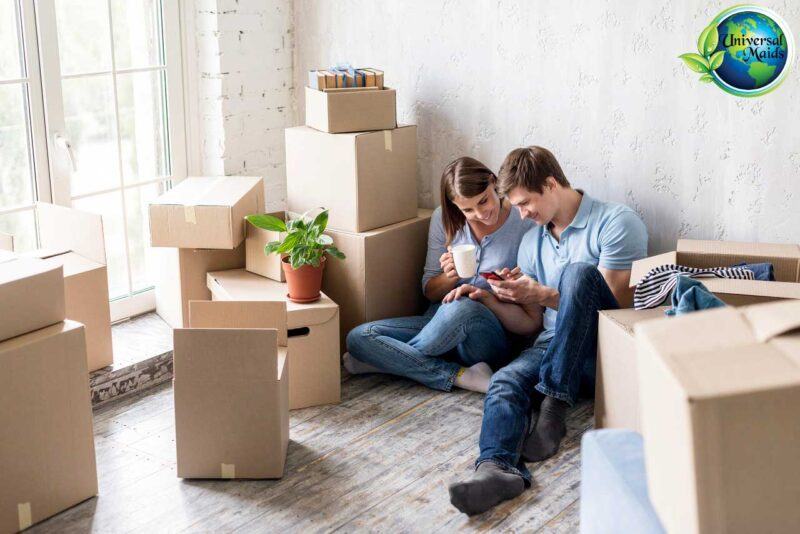 8. Give Yourself a Treat
Though cleaning a house or home is a tedious task, it can never be ignored. When you complete such an energy-draining task, you do need some appreciation. If you there isn't anyone to praise you for your hard work, you should go ahead and reward yourself. When you give yourself a treat, you'll feel energized and contented – and willing to do the activity or task again.
The treat doesn't have to be very expensive. Whenever you start with house cleaning or deep cleaning, decide how you are going to reward yourself after you finish the task. This will help you stay motivated and complete the task with ease. Rewarding yourself will make you feel really good. By giving yourself a treat, you can train yourself to work hard every time your house needs cleaning.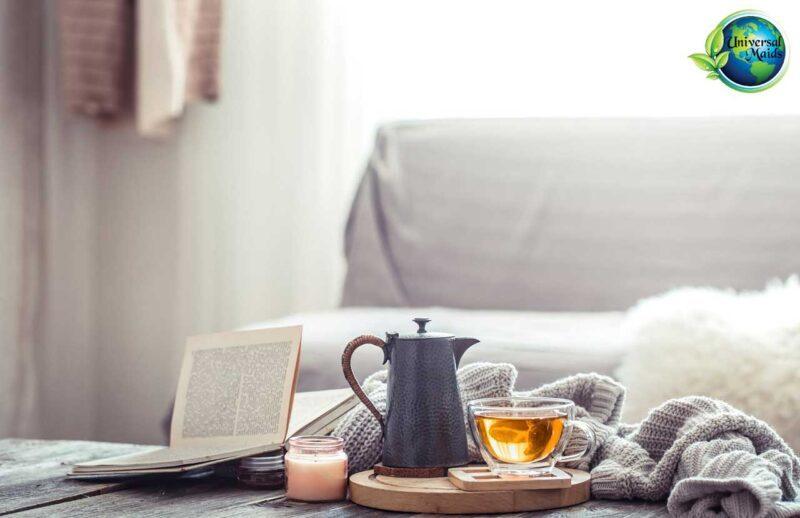 9. Engage Your Kids
If you have kids, you can ask them to participate in the cleaning of the house. Kids are much smarter and more brilliant. They can come up with innovative ideas and solutions to make house cleaning more fun.
Getting your kids involved doesn't just make the task of cleaning easier, but it also offers many other benefits. Due to hectic schedules and unending work pressure, parents get little time to interact with their kids. If you have been planning to talk to your kids and find out what is going on with them, house cleaning can be used as an opportunity to kill two birds with one stone. While your kids help you with the cleaning process, you can bond with them and give your kids the time to open up and talk about the things that have been going on with them.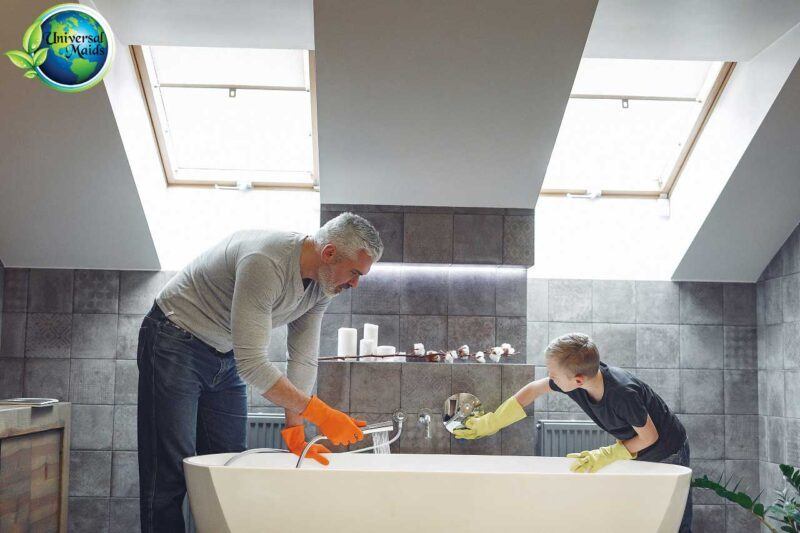 10. Hire a House Cleaner
If you have a busy work schedule and can't find the time to do the cleaning on your own, you can hire a house cleaner. Using a professional house cleaning service makes the job a lot easier and faster.
In fact, there are several benefits of hiring a house cleaner. Professional house cleaners are highly qualified and well-trained in house cleaning services, deep cleaning services, move in/move out cleaning services, basement cleaning services etc. When you choose to seek the help of a house cleaner, you won't have to worry about cleaning tools and supplies. Professional house cleaners will arrive properly dressed and equipped with all the required equipment and tools. The best part about hiring a house cleaner is that it will give you increased free time.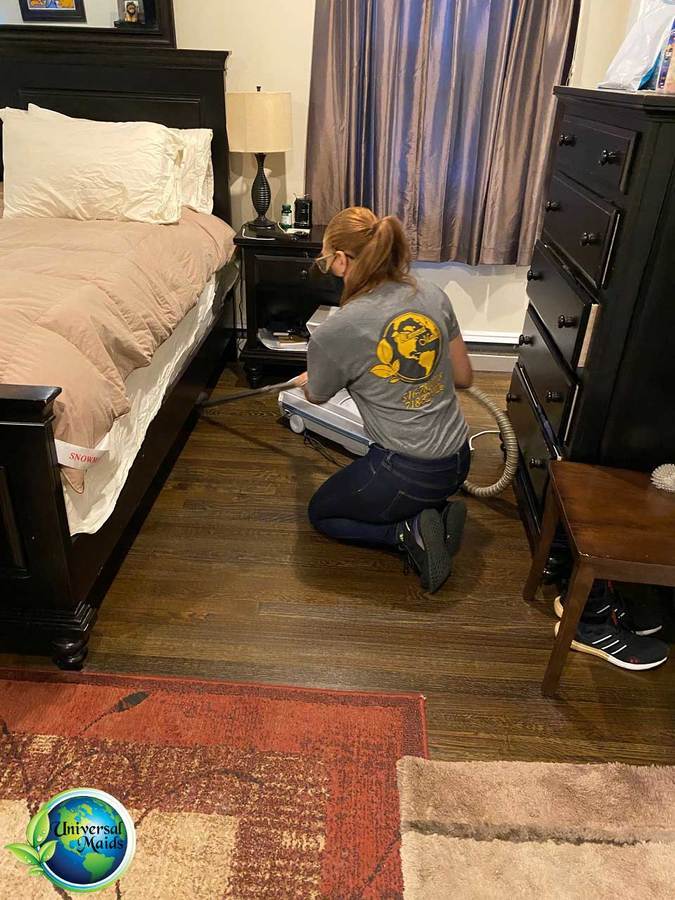 If you're planning to hire trained house cleaners and maids, you should get in touch with the Universal Maids right away. The company offers professional home cleaning in Melville, Long Island.