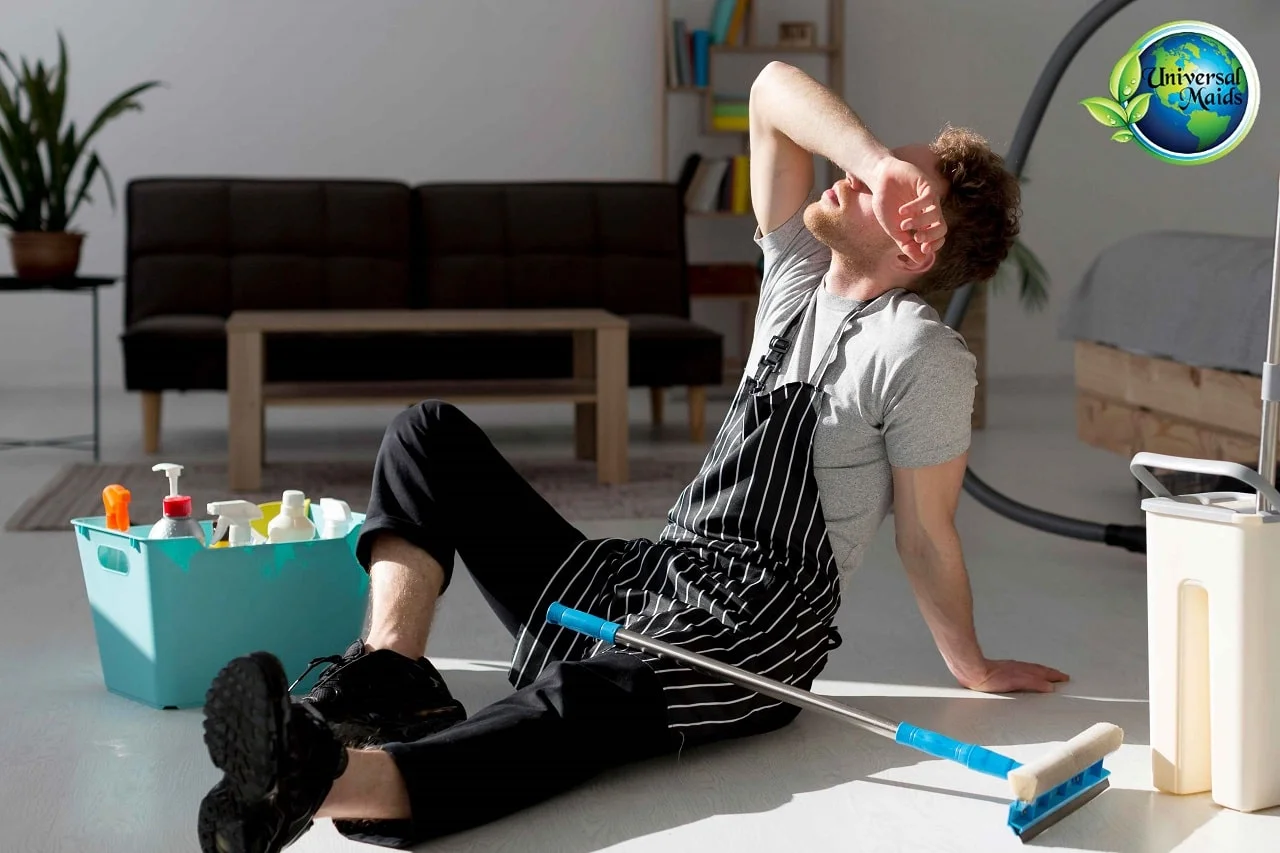 The summer season promises a lot of fun. No school, family vacations, the pool and summer fruits are some of the joys that summer brings with it. During summers, people enjoy breaking out in T-shirts and shorts. There's plenty more that you can enjoy during summertime. Along with this all, also comes the responsibility of keeping your house clean and tidy. If your home stays clean, you'll be able to enjoy all those warm activities even more. It isn't just the spring season when cleaning should be done. You can't leave your house in a mess during summer. The hot and humid weather of the summer season can take its toll on your homes, and that's why summer cleaning becomes all the more important.
Summer cleaning can be fun too, provided you are equipped with essential cleaning tips and do it right. Given below are some of the most useful tips that you can use to keep your house clean this summer.
1. Start in the Early Morning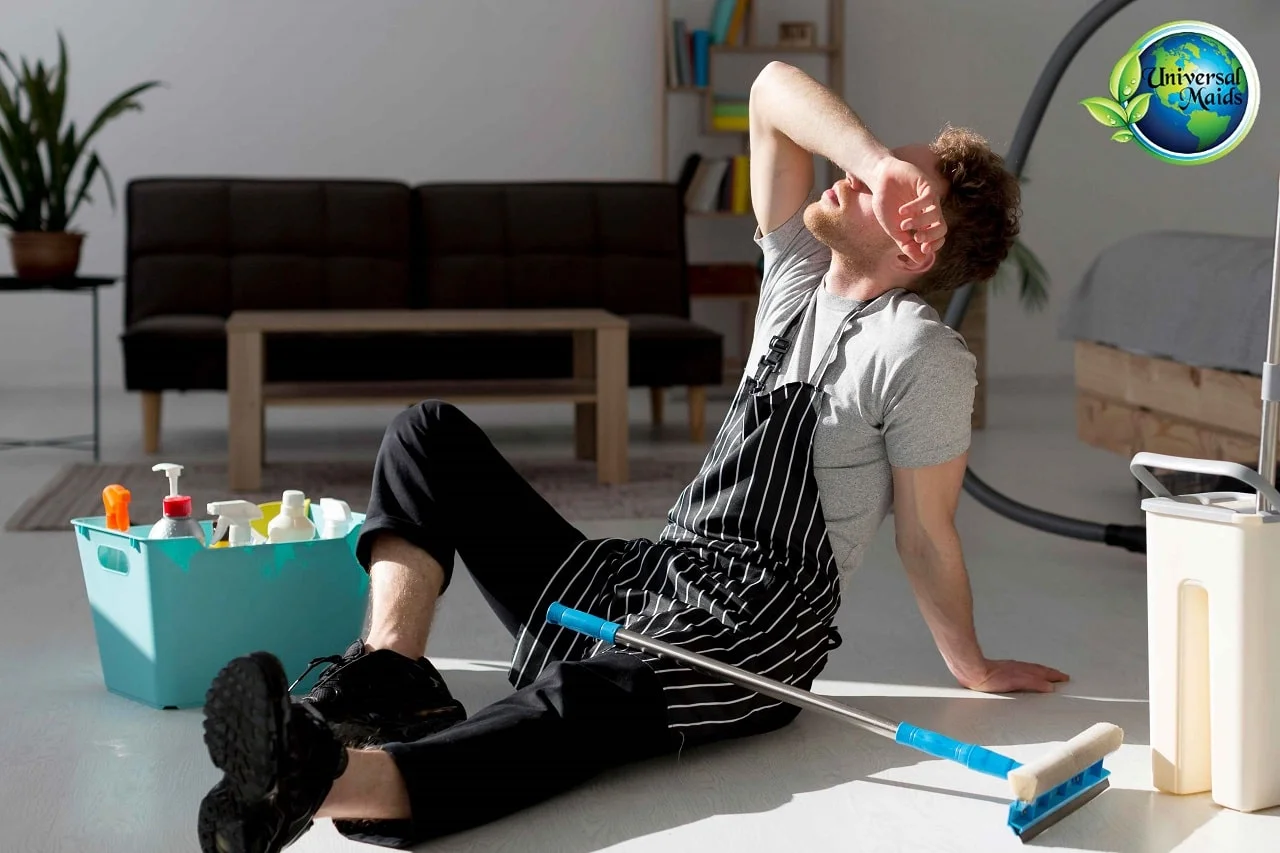 Cleaning during summertime can take up a lot of energy due to the hot and humid weather. You need to keep this in mind when planning to clean your place. You don't want to exhaust yourself too quickly. So, it is important that you start cleaning your home early in the morning, when the temperature is low.
There are other benefits of cleaning in the early morning. Low temperature eliminates the need to use the AC. Also the rate for using air-conditioning during summertime goes up. If you start cleaning early in the morning, you won't need to consume a lot of electricity. This will help you save on the electricity bills. So, you'll neither drain up a lot of energy, nor will you increase the electricity bills. Depending on your specific needs, you can also decide to clean up your home in the evening. In this way, you'll avoid the heat of the summer days.
2. Clean Your Bedroom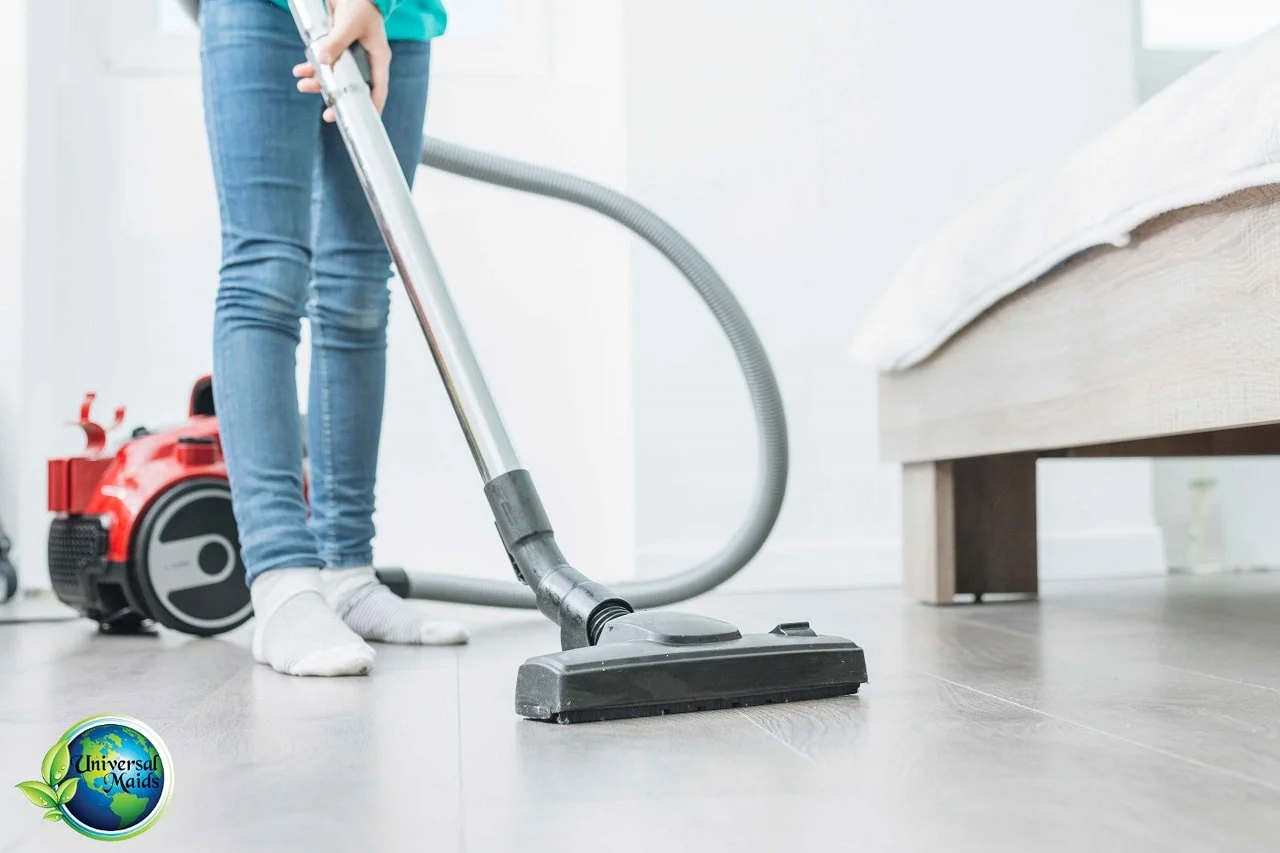 Dust and dirt are quite common during summer. Your bedroom can easily collect dust and dirt during this weather. The bedroom is the place where you and your children enjoy a sound sleep. So, pay adequate attention to keep all the areas in the bedroom clean and tidy. Cleaning the bedroom isn't going to be a tough task. You just need to know how to do it properly.
So, where do you begin? Start with the extraneous stuff. Clutter can find a place almost anywhere – even in your bedroom. Identify all those things that have cluttered your bedroom and start removing them.
You need to give your bedroom a tidy look. You might have collected a lot of unwanted stuff in your bedroom over time. The more stuff you keep in your bedroom, the more space will be used. After you are done decluttering your bedroom, you need to clean your mattress. A neat and clean mattress is paramount for a good night's sleep. Vacuum the mattress and then sprinkle some baking soda all over it. Give it half an hour's time. Let the baking soda soak all the oils and smells. After this, vacuum your mattress once more – and you are done.
Likewise, give the carpets in your bedroom a good cleaning. Dust and dirt can hide under the bed and behind the wardrobe. Ensure that there are no hidden sources of dirt left in any area or corner of the bedroom. Make sure you reach out to all these areas and clean them properly. If you have a ceiling fan in the bedroom, that is the first thing you should clean up.
3. Clean Your Grill
Sunny weather means there will be plenty of cookouts as well. That's why cleaning your grill is an important part of summer cleaning. Proper cleaning gives your grill a long life. Make sure you give it a good cleaning.
If you use a charcoal grill, start with the inside of the lid. It collects a good amount of grease over time. You can clean up the lid using a soap and water solution. It is a great idea to clean the inside of the lid after every cooking session. This prevents a lot of grease buildup. The grate also needs to be cleaned. The inside bowl of your grill might have also collected charcoal ash. Using a steel wool pad and a soap water solution, you can clean it fast. You can complete the cleaning of your grill using a good steam cleaner also.
Whether it is the inside of the lid, the inside bowl of your grill or the grate, it can all be cleaned efficiently through steam cleaning.
4. Clean Your Backyard Swimming Pool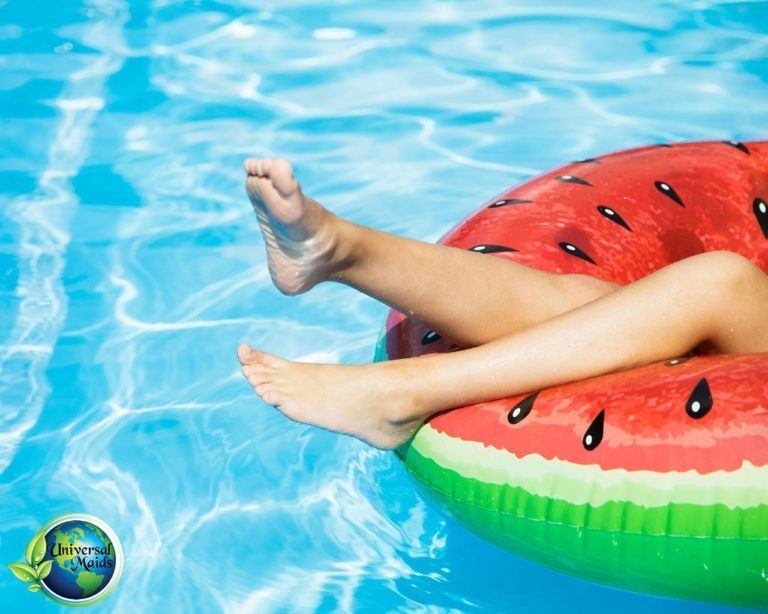 It is summertime. You and your children are going to use the backyard pool quite frequently. Just like other areas in the house, your swimming pool too needs a good, in-depth cleaning.
Even if your pool remained covered until summer, cleaning it properly can bring multiple benefits. So, you don't wait. The pool is going to be used very soon by your kids. Start the cleaning process by checking the pump for cracks. Make sure the pump and the filtration system are functioning efficiently. If you spot issues, seek the help of a professional team for the necessary repair work.
Next, comes the pool surfaces. You can use robotic cleaners to do the cleaning. However, the best way to clean the pool thoroughly is to use your hands. When you clean the pool manually, you can easily reach all those areas where a robotical cleaner can't reach.
Check out the skimmer box and filter. These might have accumulated debris during the winter months. A clogged filter interrupts the free flow of the pool water. This can take its toll on the pump's life. Next you need to balance your pool's chemicals. It should never be ignored. Testing of chemicals should be done at the interval of every two weeks. If you lack expertise in this area, get in touch with professionals. They'll do it for you. Just take a sample of your pool water and get it tested. Professionals will do this test, and they will tell you what you need to do. Checking out the pool fences and gates is also of utmost importance for your safety.
In any case, don't forget to check out the surrounding pool surfacing. If these surfaces were not in use for long, they might have a growth of algae or been stained. The surfaces might also need some repair. Cleaning the surrounding surfaces properly. Get the necessary repair work done, if required.
5. Clean Your Front Porch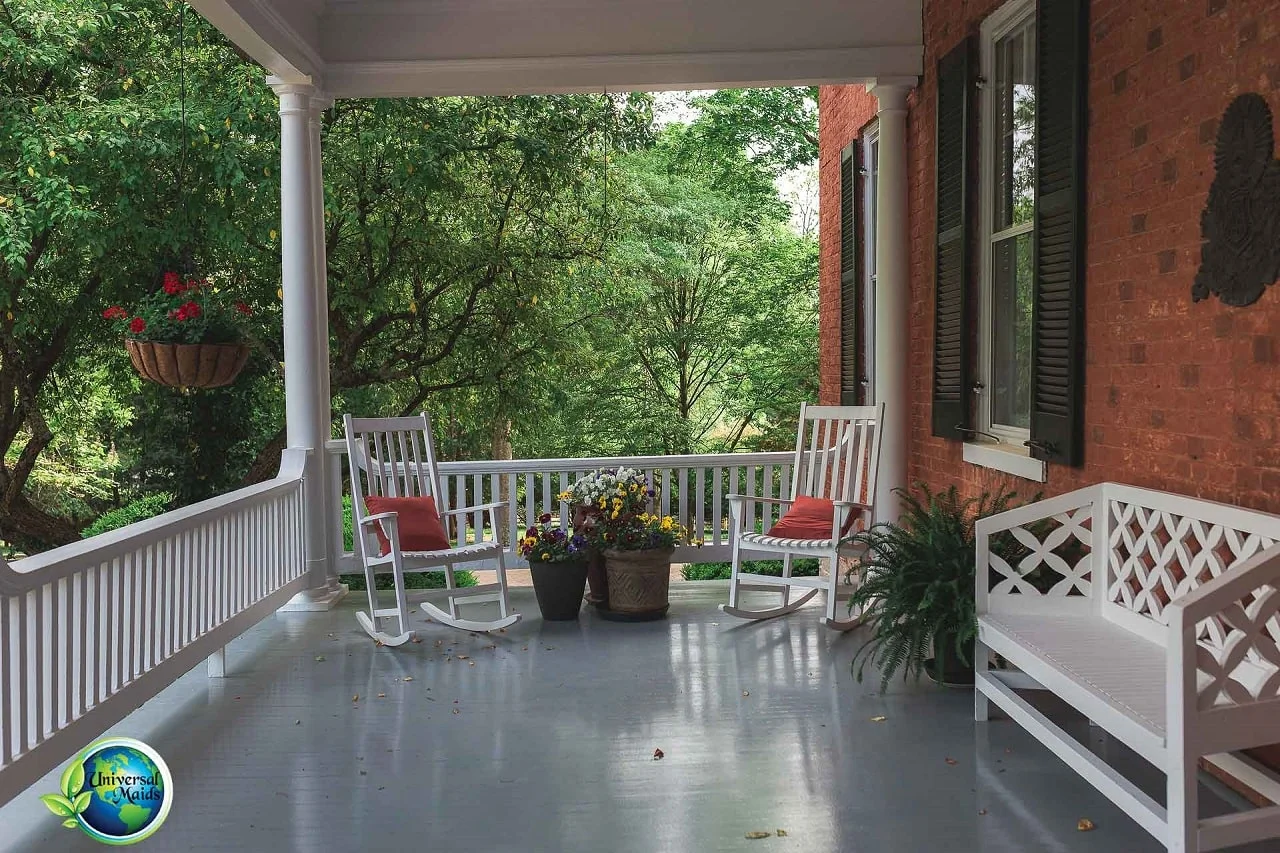 To fully enjoy your summer parties, you need to keep your front porch clean and fresh as well. First, remove all the stuff from your porch. Whether it's seating, door-mats or plants, take all of these off the porch.
Give another look to all the items that you kept aside. Decluttering can come handy here as well. Keep only the things you can't do without. And get rid of the unwanted things for a cleaner, fresher porch. Use a water hose to clean the porch. A mixture of soap and warm water will work well. Spray down the entire front porch from right to left and from top to bottom. Don't leave any area. Give your porch surfaces a couple of minutes. The soapy water is all over its surfaces and you need to wipe it all clean. Go, get your car washing mop and use it to wash the porch surfaces properly. You need to wash and clean every area and surface including the ceiling, the sides, windows, door etc. It's a good idea to give the entire porch a good rinse.
Finally, it's time to put back the things that you took off the porch. Before you start doing this, make sure you wash and clean each of those items as well. Whether it's the rocking chair, the door mats or the plant pots, all of these should be washed and cleaned and dried before you put them back.
6. Clean Your Ventilation System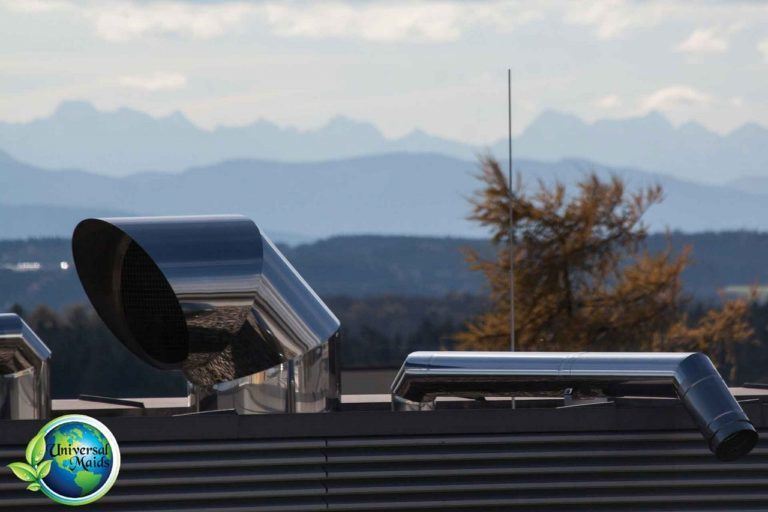 Keeping the ventilation system of your home clean is an essential part of the summer cleaning process. A faulty HVAC system can give you a tough time during summers, when temperature and humidity shoot up.
If you plan to enjoy the summer season, you should pay serious attention to the cleaning of your HVAC system. Not preparing your HVAC system in advance can lead to emergency breakdowns. Therefore, examine all the essential parts of your HVAC system. Find out if there are any issues. Start with the air filters and see if they are clean and working efficiently. Your HVAC system will need to work continuously during the summer months. Dirty filters can cause trouble and they may freeze up the unit. If you don't want this to happen, you should clean the air filters properly. Get them replaced if they are not in good shape.
Next, check out the ductwork of the ventilation system. The ducts need to be cleaned. You should make sure that they have no leaks. Leaks in the ductwork can increase your electricity bill. Therefore, seal all the holes so that there's no leakage. See to it that all connectors are tight-fitted.
It is a good idea to test your HVAC system ahead of time. Turn it on for some time and see if it is working efficiently. In case it is not, try to find out the issues and fix them. If you can't do it yourself, get in touch with a professional who can. Also pay attention to the outer part of the AC. If the unit has dirt or debris around it, clean it well. Make sure the unit is free from any kind of obstructions.
7. Don't Forget the Toys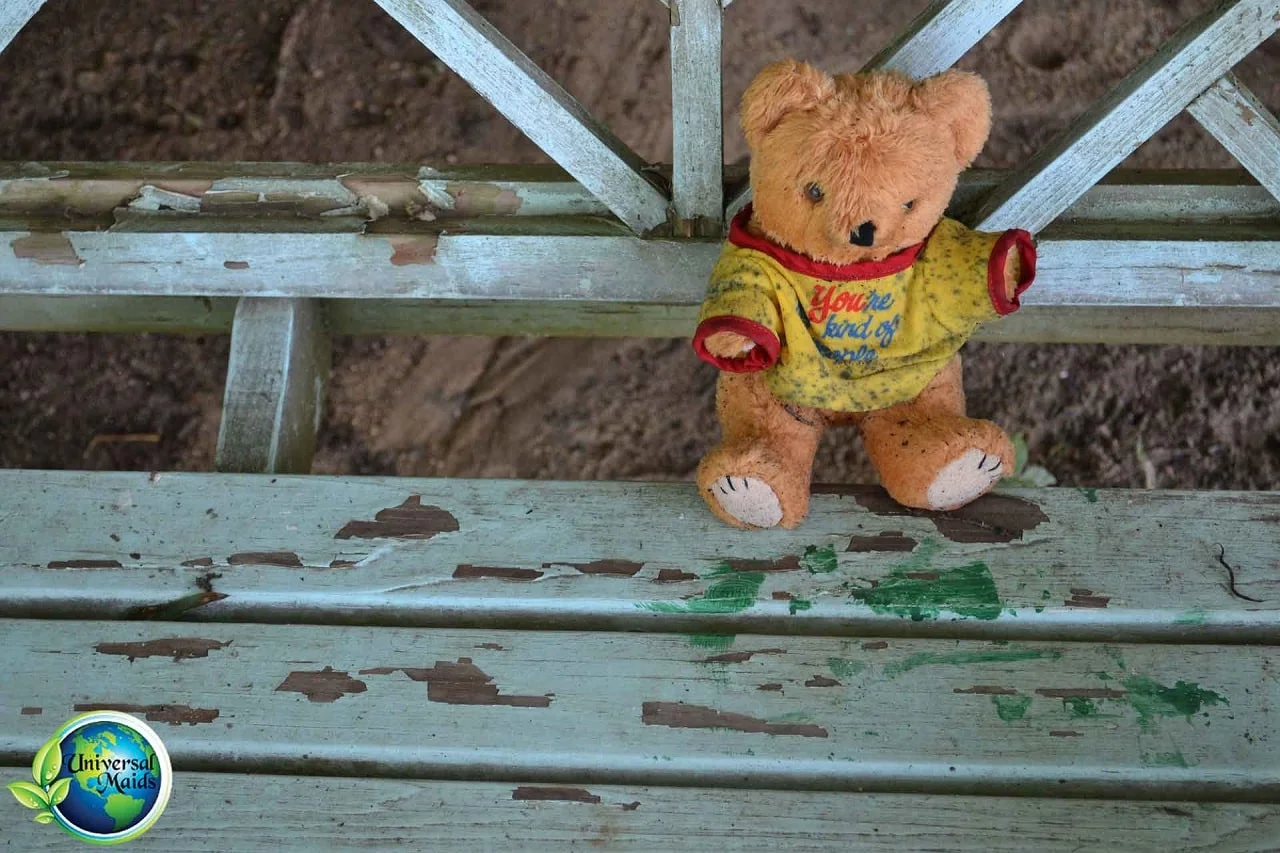 Summer cleaning can never be complete without the cleaning of your kids' toys. Kids play with different kinds of toys most of the time. They play with toys inside. They often drag those toys outside as well. Sometimes, you'll never know which areas your kids took their toys to. If you don't keep these toy's clean, your children may get sick playing with them. Cleaning and sanitization of all toys is very important. This must be done for your children's good health.
There are different types of toys. Different toys need different types of cleaning. For example, stuffed toys tend to collect dirt quickly. They can carry germs that can cause sickness in your kids. Clean stuffed toys with soap and water, and give them enough time to dry. You can also wash stuffed toys in a washing machine. Bath toys need more frequent cleaning than other toys. Wet bath toys can easily become a breeding ground for microbes. Make sure you clean your kids' bath toys on an everyday basis. Plastic toys are easy to clean. Just ensure you keep the battery section covered while cleaning.
If these are rubber toys, you can clean them with soapy water. Dirty plastic toys are easy to wash with a scrubber. Clean them properly. Wooden toys need more care while cleaning. Use a piece of partly wet cloth to clean up these toys. Try not to wet the wooden toy completely. It can damage the structure of the toy.
Hopefully, these summer cleaning tips will help you prepare all areas of your home for the summer season while allowing you to fully enjoy the warm weather with family, friends and kids. You and your friends will love the clean and refreshing look of your home and it will smell great as well.