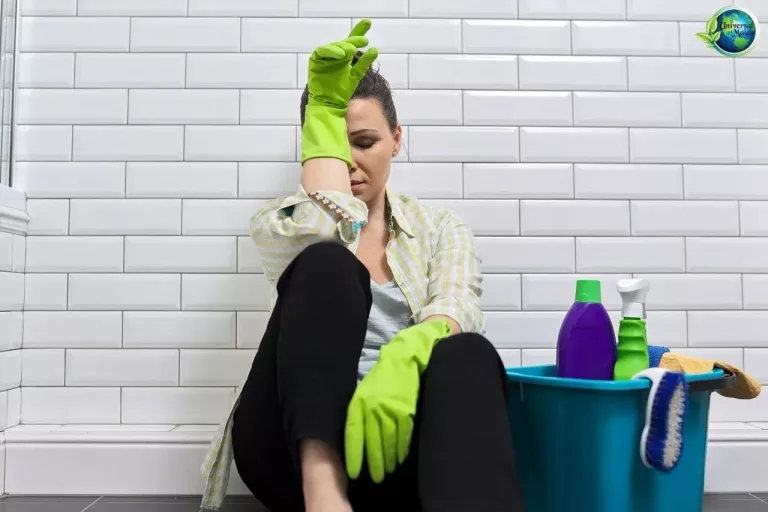 Cleaning a house isn't everyone's idea of fun, but it's something that we have to do. Hiring professional cleaning services is the best way to remove this task from your to-do list if you're not up for the job. Getting the same task done by a professional will save you time and effort.
Home cleaners remove dust, dirt, and stains from the floors, walls, and other parts of your house to make your home look its best. House cleaning services generally offer a guarantee that, if they miss something that is part of their responsibility to clean, they will return in a timely manner to correct the issue.
Although it may seem easy to hire a professional home cleaning service, people are prone to make mistakes that they could easily avoid, affecting the outcome and quality of the work. We have compiled a list of the eight most common mistakes clients make when they book a home cleaning.
8 Common Home Cleaning Mistakes
1. Underestimating the house's condition and how long it would take to clean it.
The most common mistake people make when booking a house cleaning is underestimating the condition of the house and how long it will take to do a good quality cleaning job that is not rushed. Most people make this mistake because they want to pay less for the service they receive. Unfortunately, a deep cleaning session can't be done that way.
At Universal Maids, we take the time to explain why a job takes longer than expected to complete so that we do not get any complaints or need to return for repeat visits.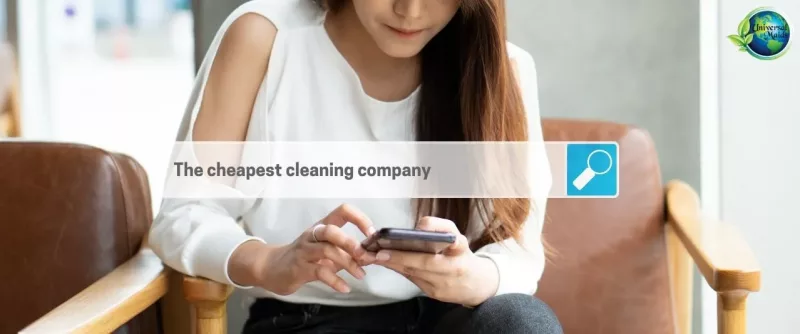 2. Looking for the cheapest cleaning company
There are thousands of cleaning companies online today trying to make money in any way possible. Most of them don't care about the quality of services they provide to their clients as long as they can get the contract and the pay. As a result, they typically put a very competitive price tag, and if you're money-conscious, they'll fool you, and by the time you realize it, it's far too late.
You should avoid these cheap cleaning companies. Consider the cost of chemicals, tools, equipment, and the home cleaners they must pay. Their charges should be able to cover these costs. The price tag may be low only to get your attention, but when you sign the contract, you discover some hidden charges – and you're not going to be pleased.
3. Getting the cleaning lady to work directly with them
People often try to get a cleaning lady to work directly for them after they hire a cleaning company a few times. We believe people prefer freelance home cleaners over companies because freelancers' hourly rate is much lower than that of cleaning companies. The difference in prices is due to higher taxes, higher advertising costs, and additional training resources for the cleaning crews.
4. Choosing a cleaning company that is not licensed
The relevant government department specifies specific criteria and cleaning standards for licensed cleaning companies. The company should have some experience in the field, possess the right equipment and solutions, and, most importantly, train employees.
Thus, if you choose a not licensed company, you might be in for a rude awakening when they do shoddy work, and there is nowhere for you to go for help.
5. Hiring a cleaning company on the phone
If you haven't planned for your home cleaning, you will probably have problems like pest infestations and leaks. You're under pressure to get any home cleaning service to help you at times like this. Therefore, you call any company that appears on top of search engines.
The majority of companies that appear at the top of Google search results are just brilliant at presenting their websites, which has nothing to do with the quality of their services.
Having contacted the company by phone, the next step should be to schedule a visit to their office. You want to make sure they have the right equipment, tools, and employees. You'll have a list of requirements your preferred company needs to meet, so you're sure you're hiring the best. If you're in Melville, NY, feel free to stop by our office so we can grab a coffee!
6. Choosing a cleaning company that is not insured
A workers' compensation policy ensures that you'll get compensation if an employee is injured or, worse, dies on the job. Again, you will get compensation if your property is damaged during cleaning.
When you do not choose an insured company, you will be responsible for any physical injuries suffered by the employees while they work on your premises, and you will not receive compensation for any damage caused to your property.
7. Asking the company for a quote without checking their record
Many people want to get a quote right over the phone. The majority of cleaning companies can give quotes over the phone, but often, the price varies from the quote after they finish the work. Furthermore, whatever they quote you is the price you will get regardless of what really your place needs. It is always good to get quotes based on your needs because not everyone's needs are the same.
8. Choosing quantity over quality
Many people believe that companies that are willing to do more are better. Don't settle for anything less than the best quality work, and don't let quantity overshadow quality. Reading online reviews and testimonials will help you assess their reputation and method of work.