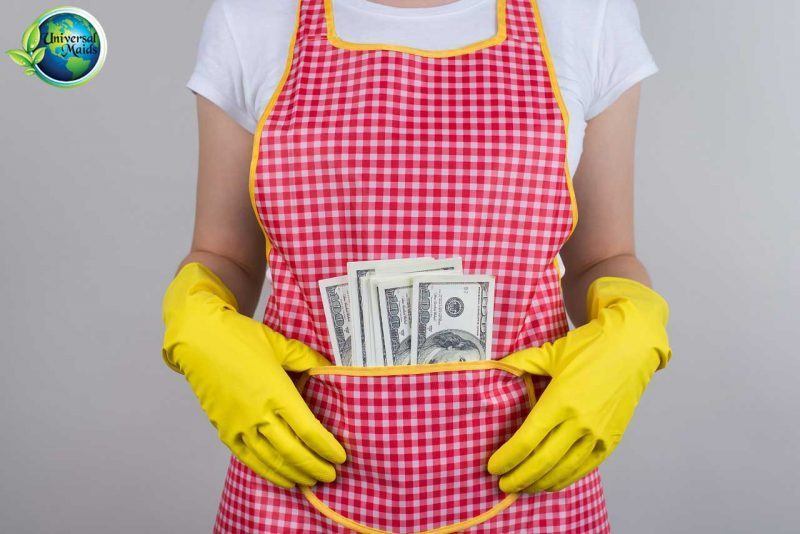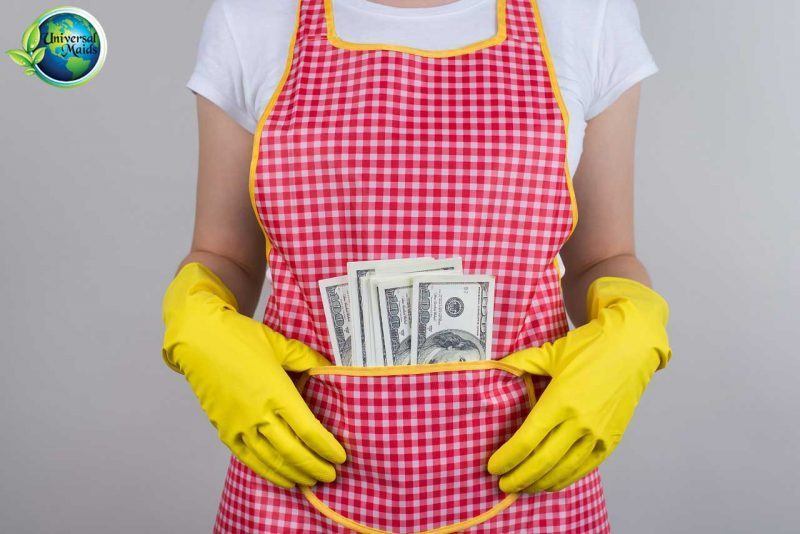 Whether you are a homeowner or the manager of a residential building, you must have used the services of house cleaners many times. But have you ever tipped these professionals or thought about it?
Let us discuss if tipping is a good idea and find out how much you should tip, if you like following this age-old practice.
A Bit of History About House Cleaners
The tradition of giving tips to cleaners is not a new one. But it has a history of hundreds of centuries. The idea of offering tips originated in England. Tudor England first commenced the practice of tipping in the 17th century. People who used to stay at private homes as guests were expected to give a sum of money to the servants, known as vails. Later on, customers in London started to give tips at coffeehouses and at many other commercial places.
There are many things that you should keep in mind when you think of giving tips to house cleaners. Whether you should do it or not first depends on the number of cleaning maids who visit your home. Another factor is how frequently you hire professional house cleaning services for your home or apartment. There are many other factors which you should take into account. Keep on reading to know more of these factors and make the right decision about tipping cleaners.
Contact us at +1(516)781-0018 to schedule a free estimate!
How Much Money You Should Give House Cleaners As Tips
If you hire cleaners from a large cleaning company, it is easy to find out how much you should tip. Simply, give the cleaning company a phone call or write them an email and ask them what a standard tip should be.
Usually, house cleaners from big companies do not expect tips from clients. However if you wish to offer some tips, you can do so. What is important is to know exactly how much you should pay in the form of tips. Many people just don't give tips because big companies already charge a higher amount for their services. But this does not mean that these companies also pay a high salary to their workers. That is why you should not hesitate to offer tips to house cleaners, even if they are provided by big agencies or large cleaning companies.
In most of the cases, it is seen that an entire crew of cleaners reach your home for the job. So, it becomes a burden to give them tips individually. The best idea is to put 15 or 20 percent of the total charged amount as tip to any one of the team member after the cleaning is perfectly done.
If tipping is not a financial burden, you can also decide to leave more than 20% of the total service charges as tip. Most of these workers receive a poor salary. Giving them a tip is a good way of supporting their family.
Tipping a Self-employed Cleaner: Yes or No?
You can easily differentiate between a self-employed cleaner and a house cleaning service. Tipping self-employed cleaners is not always essential. These professionals work on their own and set the cleaning prices as per the market rate. But this is not the case with cleaners from big and well-known agencies. Self-employed cleaners charge fairly well for the job that they do.
They do not work in a company on a salary basis and whatever they earn is all their own. Still, if you desire to offer some extra money as a gesture of kindness, you can go ahead and do it.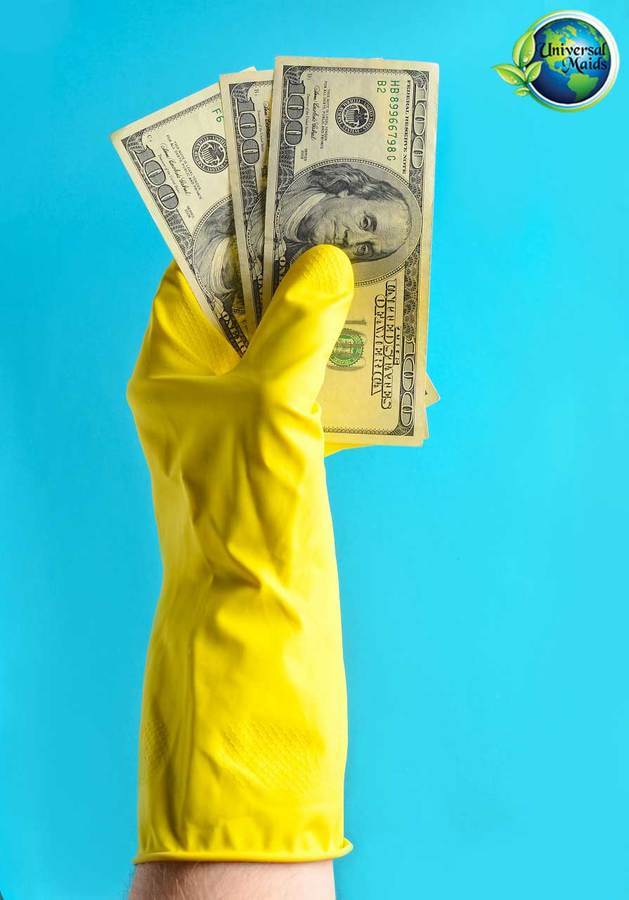 Tipping vs Frequency of Hiring House Cleaners
How many times you hire cleaners for your home plays a key role in deciding whether you should tip or not.
For example, if you hire cleaners every week, giving them tips so often can become a burden. Also, you need to see whether the same or different cleaners visit your home in a week or month as per your cleaning needs. If the same cleaners come to your house every week, you can choose to tip them at the end of every month or once in two months. But if they are different every time, you can tip them on a weekly basis, provided it does not stretch your budget.
Tips for a One Time Cleaning Service
Tipping becomes difficult for those who receive cleaning services on a frequent basis. But if you hire the service for one time, you can happily put some money on the table. In this case, you can hand over a tip of 15% to 20% of the total billing amount. It is a good practice to leave the tip in an envelope or put it directly in the cleaner's hand. But before leaving the amount, make sure that cleaning has been completed in a proper and professional manner.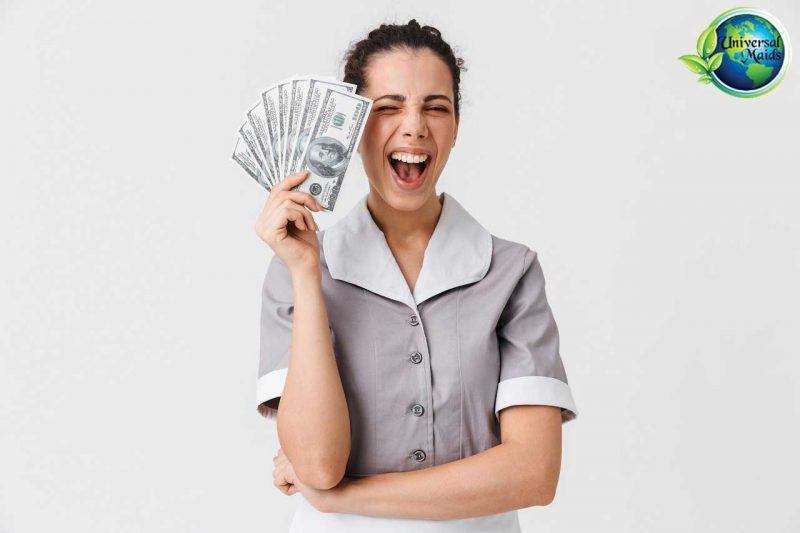 When to Give More than the Standard Tip
When deciding whether or not to tip more, you should look at the size of the cleaning project. Tipping varies based on how big or small the task is and what kind of cleaning is being carried out in your property.
If you have a big home or an apartment, the cleaning task will take a lot of time and effort. Cleaning of homes with large families also consumes plenty of time. Before you decide exactly how much the amount of tip should be, you should consider both the volume of cleaning and the type of cleaning that is being performed by the cleaners in your house, apartment or building.
If it is deep cleaning or detailed cleaning, the task will require a great deal of time, energy and effort.
In this case, it is logical to leave a bigger tip than usual.
Tip for Deep Cleaning
Compared to general cleaning, deep cleaning a house, condo or apartment requires a lot of extra effort. Deep cleaning includes tasks such as thorough cleaning of rugs, carpets, furniture upholstery, windows, doors and mirrors as well as scrubbing of different types of appliances.
That is why house owners should pay more to the cleaners for deep and elaborate cleaning. It is fair and just to provide a bigger tip to a cleaning lady or maid for their extra work, time and effort.
Are You Looking for House Cleaners?
If you have more questions in regard to tipping or want to hire a professional cleaning lady or an entire team of cleaners, you should head straight to Universal Maids, which has operations in areas such as Melville, Hicksville, Floral Park, Westbury, Syosset and Hempstead among others.
You can talk to one of our professionals over the phone or write us an email using the contact form on our website.