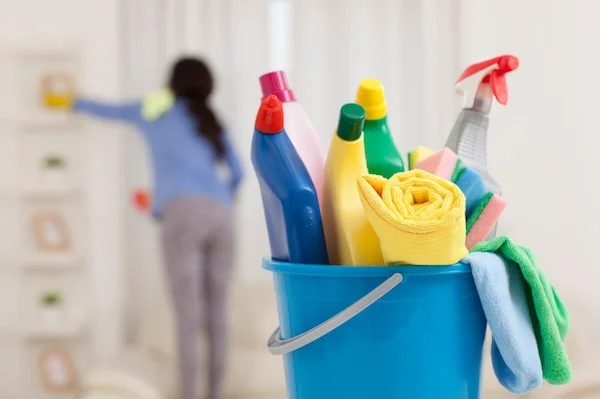 How clean is your house? You can do the regular cleaning, but this only removes what is visible. It is paramount to contact a professional cleaning service from time to time. These experts will remove the unseen germs and keep your home sparkling clean. Your family should be protected from bacteria and disease-causing organisms that thrive in dirty environments. Most people think that hiring a professional cleaning service helps in aesthetics and makes the place look good, but there are health benefits to it. Here are some of them;
1. Keep Dust Allergies Away
Dust is a common allergen that is responsible for most of the cases of allergies and conditions such as flu. You can keep your house clean, but dust accumulates in hidden spaces, and this poses a threat to you and your family. Professional cleaning services use equipment such as High-Efficiency Particulate Air Filters to suck up the maximum amount of dust on your carpet and any other surfaces keeping your home dust-free. It is advisable to stay away from home when they are cleaning since you will not believe the amount of dust hidden in your home.
2. Maintains Hygiene in the Bathrooms
Bathrooms are the other favorite spot for pathogens and disease-causing organisms such as fungi and bacteria. They should be sanitized regularly, and using conventional cleaning detergents might not do the job as required. Your family frequent the bathroom and these germs can lead to diseases since they will most definitely come into contact with them. A professional cleaning service will sanitize your toilet using the right chemicals and leave the place completely clear of any harmful disease-causing germs.
3. Protect Infants
You might be all grown and possess an immune system that is capable of fighting some of the common diseases, but this is not the case with your children, especially infants. These people are hands-on and will put everything they come across in their mouths, leaving them exposed to even the mildest disease-causing germs. It is hard to control them, and the best solution is to hire a professional cleaning service to thoroughly sanitize your home. They will clear dirt in places that you never imagined. For instance, you might think that your sheets are clean after spreading them for ten days, but in real sense, they contain dirt from sweat and dust. These cleaners will clean your sheets, curtains, surfaces, and seats and help create a safe living space for your young child.
4. Peace of Mind
You can never have any peace of mind knowing you are living in a place that is not clean. It has been mentioned that regular cleaning cannot do the job effectively, and calling a professional cleaning service from time to time helps to keep the place spotlessly clean. These experts will advise you on the best ways to keep germs away and even provide some of the detergents you should use when doing regular cleaning.
Hiring a professional cleaning service is suitable for your home and health. Keep your family safe from diseases, and you will end up saving a lot of money on medical costs.