Staying on top of the household chores is essential for healthy living. If you don't have someone to help you with these tasks, you will find it hard to do it all on your own. The size of the task, if you live in a big house or apartment, can take up a lot of your precious time and overwhelm you as a result.
For busy people, it is always advisable to hire some help to make it easy to complete all the household chores in an efficient manner. But do you know who is the right person to hire for the task? You must have heard about both maids and housekeepers. To be able to hire the right kind of services, you should understand the difference between a maid and a housekeeper. Each of these professionals has their own specific duties to carry out. You should not confuse a maid with a housekeeper and hire exactly the right kind of professional for your specific needs.
Make a List of the Services You Need
First of all, you should find what services you are going to need. When it comes to household chores, there are too many tasks that need to be performed.
Before you hire a maid or a housekeeper, determine what exactly that you need done. Once you have a list of all the services that you need, it will become easy to find the right professional to complete the job.
You may need services such as:
Vacuuming and dusting
Buying groceries
Making beds
Doing dishes
Deep cleaning
Preparing meals
Walking the dog
Babysitting
Taking out the garbage
Household chores include all these tasks and many more. But not the same person you hire will perform all the tasks inside your house or apartment. A housekeeper will not do all that a maid does and vice versa.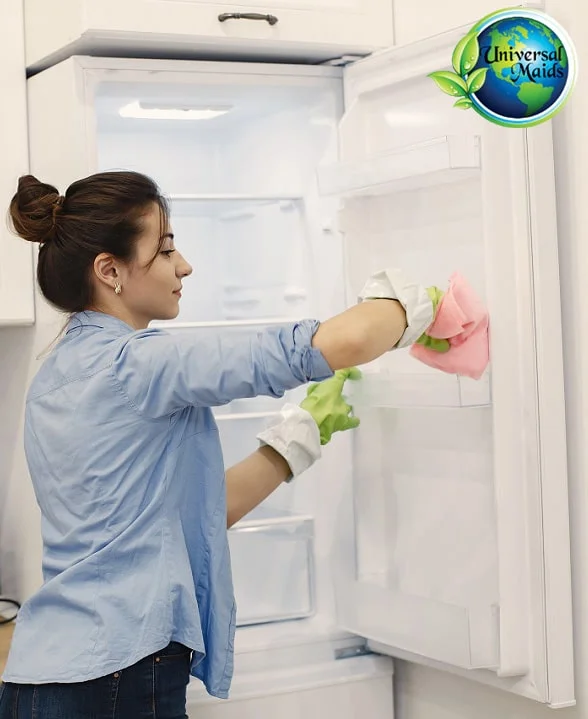 The functions of a maid and a housekeeper are not the same. You cannot hire a housekeeper to perform the functions of a maid. That is why it is crucial to first find out what it is exactly that you are looking for. For example, a housekeeper will not perform detailed spring cleaning of a house. Likewise, a maid will not perform duties such as walking the dog or preparing lunches and dinner.
Maid Services: What Does a Maid Do?
You should hire a maid when you want to tidy up things in your house. There are many agencies that provide skilled maids to perform a wide range of cleaning tasks inside a house, condo or apartment.
Instead of completing general household chores, maids are trained to carry out cleaning tasks such as vacuuming, dusting, mopping, washing, polishing and deep cleaning of a variety of items in the house. Housekeepers are hired on a long-term basis to carry out general household tasks on a daily basis. A maid is hired on a periodic basis to clean every part of the house in a proper manner.
Common duties of a maid include:
Vacuuming rugs, carpets and upholstery
Mopping and steam cleaning floors
Cleaning of kitchen, bathroom and toilets
Cleaning of walls and floors
Dusting of doors, windows, cabinets etc
Deep cleaning glass windows and mirrors
Cleaning all furniture items
Spring cleaning of the entire home
Maids are trained to perform general cleaning, deep cleaning and periodic cleaning of all the areas and spaces inside a house. You cannot expect a maid to do other domestic household tasks. To hire maid services, you need to get in touch with a cleaning agency in or near your location. Based on your specific needs, you can hire well-trained maids on a weekly, monthly or daily basis.
Housekeeping Services: Duties of a Housekeeper
Housekeepers perform a wide variety of duties in a house or apartment. Usually, you will hire a housekeeper on a full time basis. He or she will live in your house and take care of multiple household tasks.
Housekeepers perform general domestic tasks in the house, but they are not cleaning experts like maids. Once you have hired a housekeeper, they will live on site and become a part of your family. That is why the duties of a housekeeper come with a lot of flexibility. You can have the housekeeper carry out general cleaning among other tasks on a daily basis. You should think of a housekeeper as someone who will maintain your house or apartment efficiently.
Common duties of a housekeeper include:
Preparing and serving lunch, breakfast and dinner
Doing the laundry
Ironing clothes
Childcare services
Buying groceries
Doing dishes
Taking care of pets
General cleaning of the house
Dry cleaning
Unlike maids, the housekeeper is hired to perform a whole lot of duties inside the house as per need. The homeowner can assign many other domestic tasks to the housekeeper. So, a housekeeper performs general household duties as well as provides care for kids, family and pets.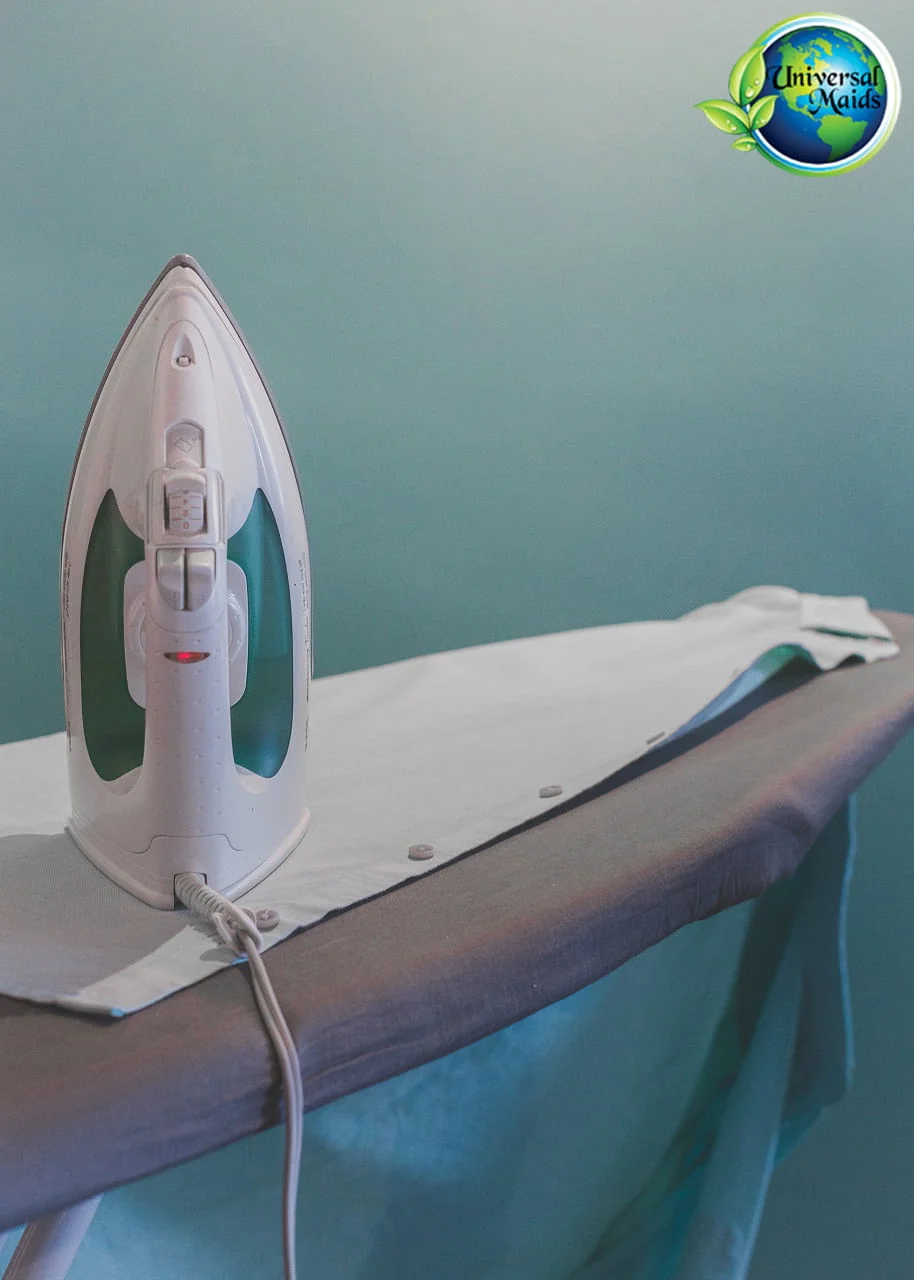 Choose the Right Service for Your Specific Needs
Now that you have understood that the job duties of a maid and a housekeeper are not the same, you will be able to choose the right service for your specific household requirements. For example, you will need maid services for the deep cleaning of your house, kitchen or bathroom. If a festival or a big event is around the corner, hiring a maid is the ideal solution to get rid of the mess and thoroughly clean every room, space and surface of the house. Maids are highly skilled and trained to perform big cleaning tasks in houses and apartments. For all other domestic duties of the household, you should hire a full time housekeeper.
When looking for maids, you should always hire them from a reputed cleaning agency or company in your location. You can hire maids to perform house cleaning once a week, month or year.
A reputed cleaning company will first determine your specific cleaning needs and then send the best matching maids for the job. These companies follow a procedure to screen and select talented maids. All the maids hired through a well-known agency are well-trained and verified.
Do You Need Maids or Housekeeping Services?
If you are looking for talented and trained maid and housekeeping services, you should head straight to the Universal Maids. Located in Melville, NY, the agency provides responsible maids and housekeepers to perform a wide range of household duties for home and apartment owners. So, make a list of all the tasks that you need done inside the house and then go ahead and hire a maid or a housekeeper to fulfill your specific needs. Our cleaning services are available throughout Melville, Hicksville and Garden City. We specialize in cleaning services such as deep cleaning, house cleaning, office cleaning, event cleaning etc.
All our maids are thoroughly screened and insured and have expertise in a variety of house and office cleaning services. When you work with us, you can feel confident that all the valuable items in your house or apartment will be handled with great care and the cleaning quality will be fully satisfying.
For a free cleaning consultation, reach out to one of our experts at the Universal Maids via a quick phone call or email.