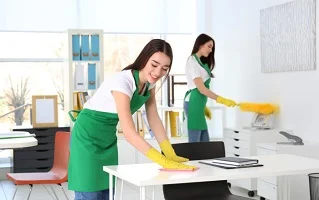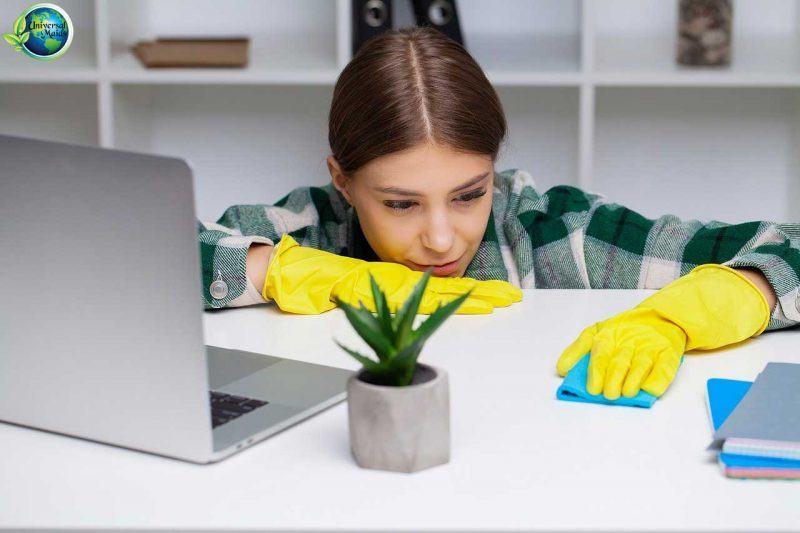 When you're in a dirty workplace you might feel less motivated and sluggish. But when your workplace is clean and organized then you will have more drive to get the job done.
There are many different things that you should remember to clean to make sure that you keep your office spick and span.
Keep reading for our office cleaning checklist so you know exactly what you should be cleaning.
Start With the Desks
Cleaning desks in an office should be something that each of the employees must do especially if it is their own desk. But if you're the one doing the task then make sure you wipe down the computer monitor, keyboard, mouse, and especially the phone.
If you're looking to deek clean a desk, then make sure to take everything off of it and wipe down each surface. Desks produce a lot of dust so you're going to want to do this often.
Vacuum or Mop
One of the most important things you should do in an office is to vacuum or mop the floor. Things fall on office floors all of the time and the best way to keep them clean is to make sure that you're vacuuming or mopping regularly.
Also, make sure if you see a significant spot on the floor to treat it right away. The longer a spill sits, then the worse it will stain.
Bathrooms
Keeping the bathrooms clean is a must in any environment. You will want to use disinfectant cleaners because this is where lots of bacteria will be. The bathroom is a very important place in any office because everyone must use it.
You might want to enlist a professional cleaner to help. Having someone professionally clean your office space has many health benefits and also helps keep your office clean.
Kitchen
If your office has a kitchen area, then you're going to want to make sure that this is kept clean as well. Make sure any dirty dishes left behind are cleaned and put away properly. Leaving any food out can also produce unwanted animals in your space.
Make sure to clean any counter space, wipe out the microwave, and try to make it a routine to clean any shelves. Having a day to clean out the refrigerator is also a must! Make sure that everyone labels the food that they keep in the fridge with their name and the date so any old food can be thrown away.
Front Desk Area
You should also make sure that the front desk area and waiting room are super clean because this is what your customers will see. It is easy for dust to build up on front desk space that no one really touches. You should also make sure to clean the area where people sit as people tend to carry germs with them.
Contact us at +1(516)781-0018 to schedule a free estimate!
Hire an Office Cleaning Service
There are many different areas of your office that you should put on an office cleaning checklist. You will want to make sure that you're cleaning things once a day.
If you want some help cleaning your office, then make sure to request a quote from our cleaning services.