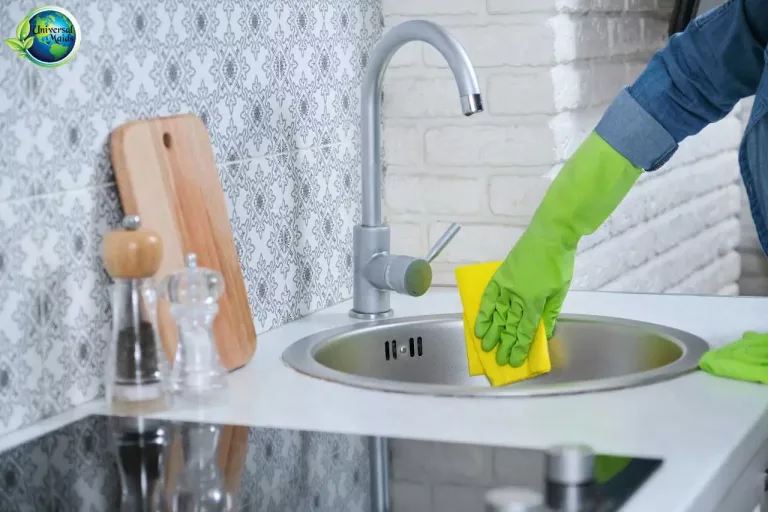 Where To Clean: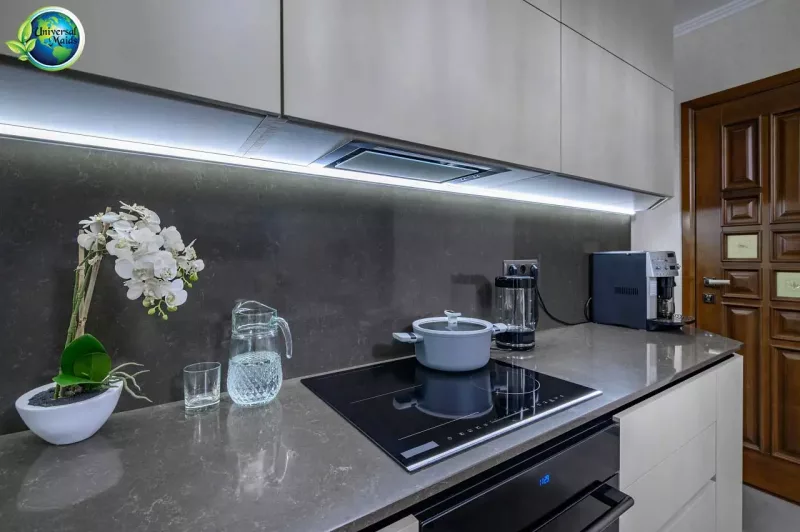 Kitchens are the heart of the home, and that's why they're often the dirtiest. It's easy to spot the obvious messes — like dirty dishes, sticky floors, or crusty ovens. But Is there anything else that needs to be cleaned? Imagine what is on kitchen counters and shelves — raw, uncooked, and unwashed food, backpacks, and purses piled all over the ground — and how often we touch the handles of refrigerators and cabinets.
Here are the five dirtiest places in your kitchen that are easily forgotten in a typical home cleaning:
1. Knobs, Handles, and TouchPads
Your kitchen appliances all have a control panel or handle that you touch every time you use them. All those knobs, buttons, and touchpads are used after raw food is prepared or before you wash your hands, leaving body soil and bacteria like Salmonella, Listeria, and E. coli, plus mold and yeast. These organisms can all cause digestive problems and even make you and your family very ill.
Use a disinfectant wipe or spray-on disinfectant cleaner and a clean cloth or paper towel to clean kitchen cabinet pulls, appliance handles, and control panels after food preparation.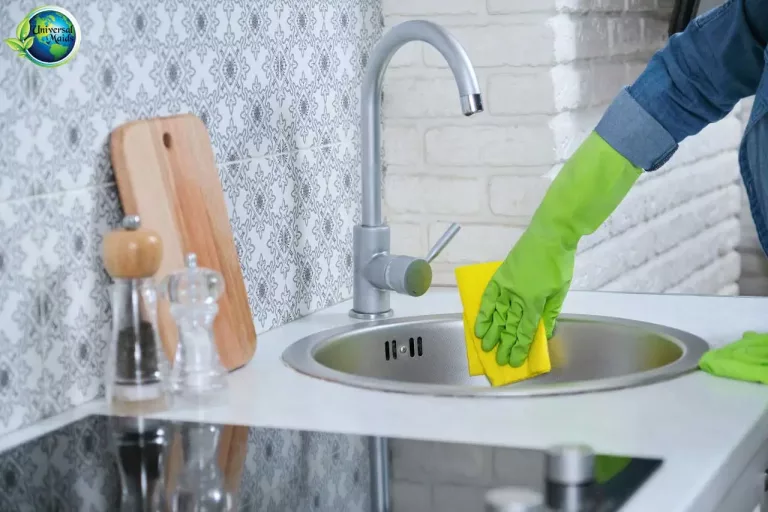 2. Sink
How shocked would you be to discover that your kitchen sink has more bacteria than your toilet? Surprisingly, this is true in most houses. As sinks contain nearly constant moisture and food particles that bacteria can feed on, they are the ideal host for bacteria.One of the most common types of bacteria found in kitchen sinks is E coli, which causes severe digestive issues and fever for those who are infected.
Disinfect the kitchen sink after every meal preparation, while washing dishes, or at least once a day, and don't forget the handles and faucet, as well as the counters near the sink. Because when you wash contaminated foods, these parts catch all the water splatters.
Make sure to use a sink cleaner containing a disinfecting agent and a clean towel or disposable disinfectant wipe.
3. Sponges and Dishcloths
Homeowners are using cellulose sponges, sink scrubbing brushes, and fabric dishtowels in their home cleaning to reduce the use of paper towels and the environmental impact of their use. HOWEVER, an NSF study found that more than 75 percent of these items contain coliform bacteria (E. coli or Salmonella).
If you use these products, you should wash them in hot water after using them for cooking or kitchen cleaning. For a thorough cleaning after each use, place sink, and vegetable scrubbers in the dishwasher.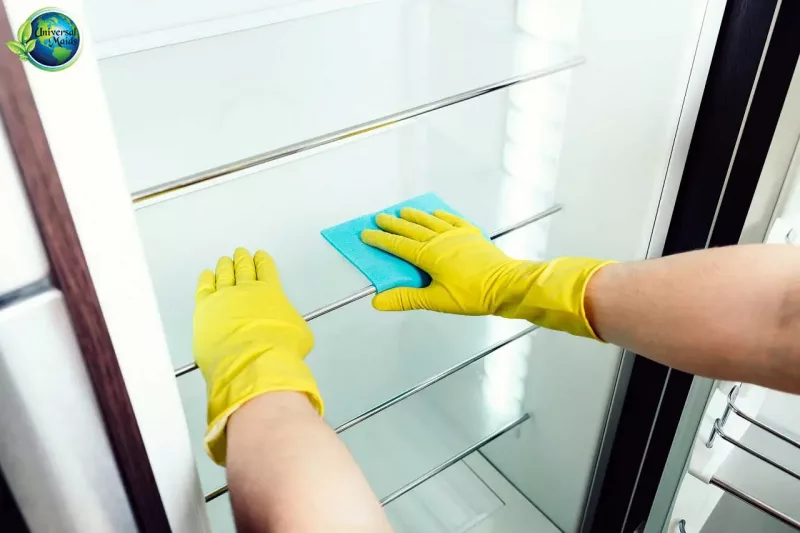 4. Refrigerator
We have already discussed what lurks on refrigerator handles and touchpads, but some harmful bacteria can grow within your fridge even at cold temperatures.
Fruits and vegetables will stay fresh longer if they aren't washed before storing. So they go into the vegetable drawer, still covered in bacteria and pesticides. Even though you wash them before preparing and serving them to your family, the germs and bacteria remain in the crisper drawer.
The same thing happens when storing raw meat in the refrigerator. Packaging leaks and fluids penetrate deep into the cracks of your refrigerator, which are difficult to reach with cleaning solutions used in a typical home cleaning service. Even packaged foods, such as milk and butter, have been handled and stored numerous times before they enter your refrigerator.
Remove refrigerator drawers and shelves regularly and wash them with a mild detergent and warm or hot water to eliminate the coliform bacteria, yeast, and mold that can grow on them. And then use a clean cloth or paper towel to dry them.
Use a disinfecting wipe to wipe down the interior surfaces between deep cleanings. And when you're doing the monthly home cleaning inside the refrigerator, Take some time to dust and vacuum your refrigerator's top and behind it. Remove the vent cover to vacuum the coils. Dust on coils makes the refrigerator use more energy to stay cool, and food particles trapped between the coils act as insect magnets.
5. Cutting Board
Even after only one use, cutting boards, especially wooden boards, can harbor bacteria in the tiny nooks and crannies. At least two separate cutting boards are necessary: one for fruits and vegetables and another for meat. Give different colors to each cutting board for easier use. This will reduce the risk of cross-contamination during meal preparation.
After each use, wash the boards well with hot, soapy water and rinse well with hot water. Finally, dry completely with a clean paper towel or dish towel. Bacteria love warm, moist environments, so do not let the boards drip dry. For deeper cleaning, you can also choose cutting boards that can be placed in the dishwasher.
Don't Forget to Clean These
Coffee Maker
Coffee makers are the least cleaned of all the appliances in the typical kitchen. It is recommended that coffee makers be cleaned at least once a week. In order to properly clean a coffee maker, it needs to be completely free of moisture before being stored.
Countertops
The counter is the hub of the kitchen, where you chop vegetables, cut meat, crack eggs, and pour milk. Wiping up all the spills from this stuff with the dirty kitchen sponge is going to make it worse. Take a disinfectant wipe or clean cloth and disinfectant spray and clean before preparing food or at least once a day.
Salt and Pepper Shakers
Every time you prepare a meal, give them a disinfecting wipe and clean them thoroughly every week.