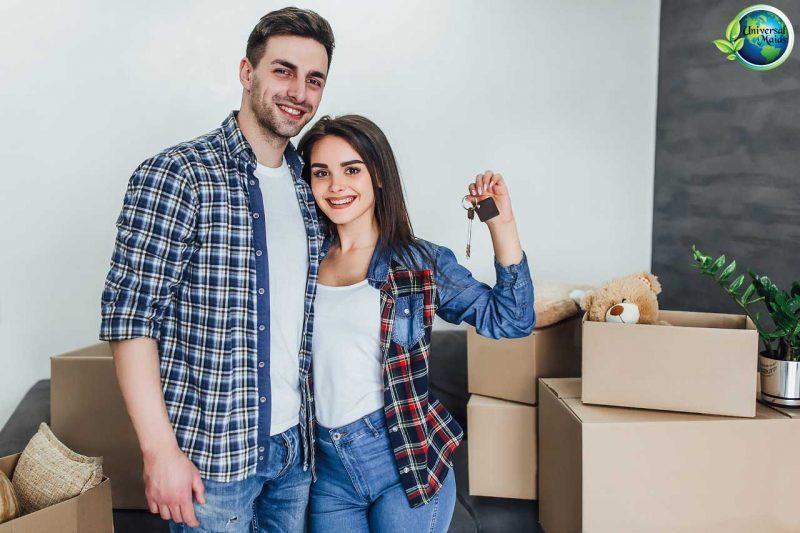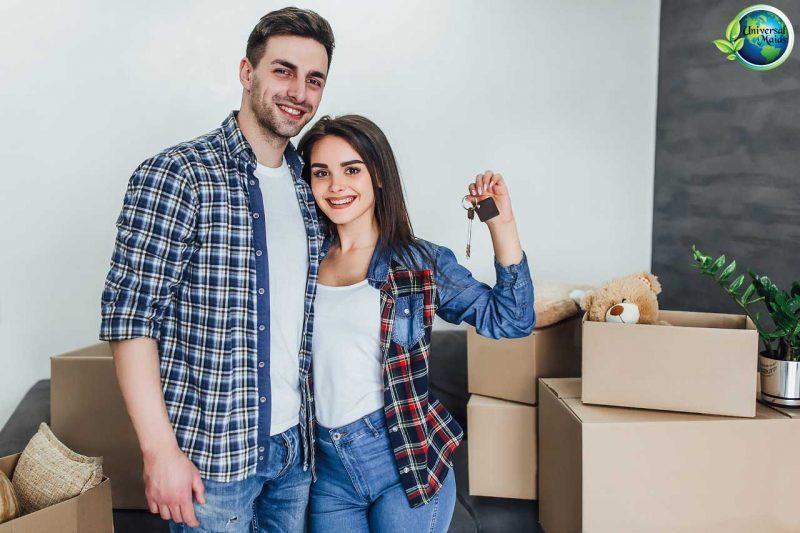 Based on their needs, people move from one location or city to another as they find a new and suitable home. However, the process of moving out is not always easy. The transition includes moving all the items, objects and belongings to the new home. But before you head out, it is crucial for you to leave the previous home in a neat condition. In fact, many landlords include move out cleaning as a term in the rental agreement. Unless you perform the cleaning task in a proper manner before leaving, the landlord may keep your security deposit amount.
If you don't know much about move out cleaning, let the Universal Maids help you understand what it is and how important it is. Since we specialize in move in and move out cleaning, we can offer you expert guidance on how to thoroughly clean a home or apartment before you move out.
Move Out Cleaning Explained
In simple words, move out cleaning is the sum of all the cleaning tasks that you perform when you move out of a home or apartment. But this type of cleaning is not as simple as it may sound. In fact, this includes a host of chores that you need to carry out in a proper manner. This type of cleaning is actually comprehensive cleaning, which involves both basic as well as deep cleaning.
When you leave an old home to start life in a new property, you already have a long list of tasks to deal with. You need to make a whole lot of moving arrangements. There are dishes to be packed and furniture items to be moved. The garage needs decluttering. But you can have it all done with the help of a packers and movers company. While you handle all the moving tasks, you can never leave the old home in a dirty or messy condition. That is where cleaning becomes essential.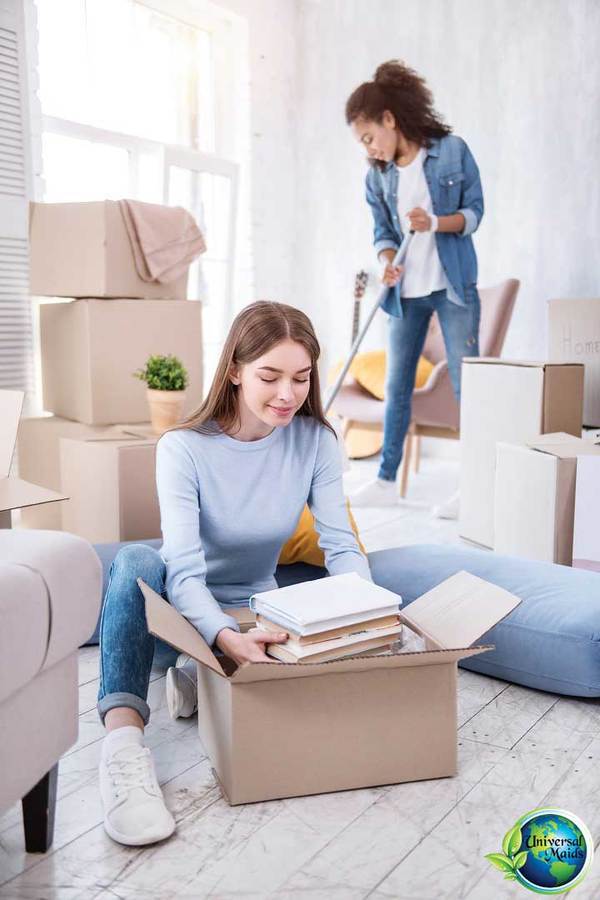 Apart from cleaning the walls, doors and windows of each room, you will also need to deep-clean the interiors of the cabinet, refrigerator and the oven.
The list of move out cleaning tasks is quite a long one. Such a detailed task is certainly going to consume a lot of your time. Unless you have the time and the skills to deal with this type of cleaning on your own, you might end up wasting too much of your precious time and getting stressed as a result.
How Clean Should Your Former Home Be?
If you live in a rented property, you will be required to leave the old home in the same condition it was when you first stepped in.
Before you get started with the cleaning of your former home or apartment, you should read the terms of the lease agreement between the lines. The landlord or the property owner expects you to leave the property in a spick and span condition, so that it can be shown to attract new renters.
After you leave a property, the owner will want to advertise it as quickly as possible. Before the home or the apartment is shown to potential renters, it needs to remain in a clean and hygienic condition. If the advertised property does not look neat and clean, the landlord will not be able to find renters. That is exactly why most landlords include move out cleaning as an essential condition in their lease agreement. General cleaning will not make a cut here. In this case, the entire property will need elaborate cleaning as well as deep cleaning of key appliances.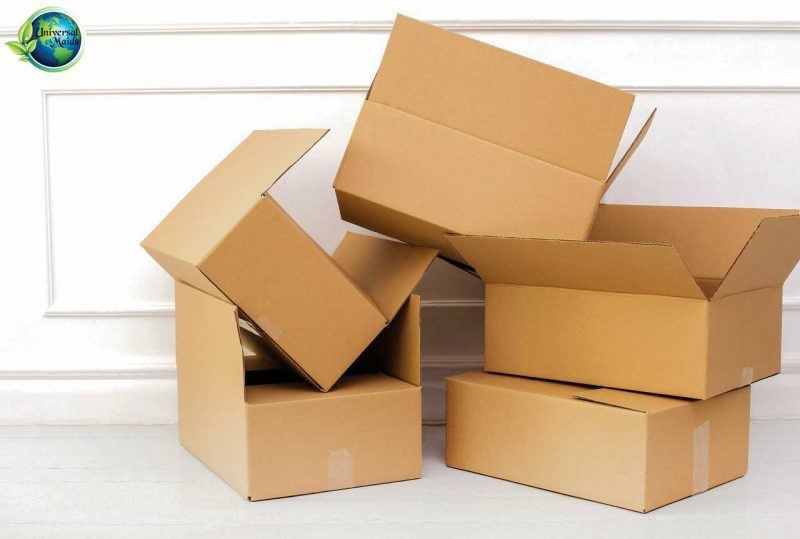 Why Landlords May Keep the Security Deposit
If you don't leave your old home or apartment in a hygienic condition, the landlord may keep some or the entire amount of your security deposit. Worse still, he or she may also charge you extra for the damages.
Normal wear and tear is acceptable. Examples include fading of the flooring material and light scratches on the countertop. Rugs and carpets can also show signs of wear and tear over time. But the landlord will not let you go scot-free, if he or she finds other damages to the property or any objects placed inside. For example, damages such as holes in the walls, ripped carpets, missing tiles or broken window glass can not be ignored. These are not normal wear and tear. Instead, these are a result of property abuse and negligent behavior.
In the latter case, the landlord may keep your security deposit in full and charge you extra for the property damages done.
Why Hire Professional Cleaners
Your transition into a new home or apartment should be smooth and stress-free. If you try to perform move out cleaning on your own, you will only feel additional burden. You already have so many things to deal with, when you are moving into a new property in a new city or state. It is best to seek help from professional cleaners, who have ample experience in move out cleaning.
Once you have emptied all the rooms of the old home, all you need to do is reach out to a move out cleaning company. The service provider will soon dispatch a team of skilled cleaners to complete the job.
Move out cleaning checklist includes:
Sweeping all the floors
Vacuuming all the floors
Scrubbing the shower, bathtub, toilet
Cleaning sinks
Cleaning countertops, appliances
Cleaning fridge, cabinets, oven
Dusting all the items
Move out cleaners know all these cleaning tasks like the back of their hand. They fully understand the significance of this type of cleaning and how a neat and clean property can quickly attract renters.
When making the transition to a new life in a new city, you should stay focused on the move itself. Tasks such as cleaning should not give you a headache and increase your burden. A move out cleaning service is also affordable, as it can suit every budget. The best thing is that these service providers will first send you a quote, so that you know exactly how much to pay them. The cost of these services depends on how small or large your home or apartment is and how much and what types of cleaning are required to achieve a stellar level look.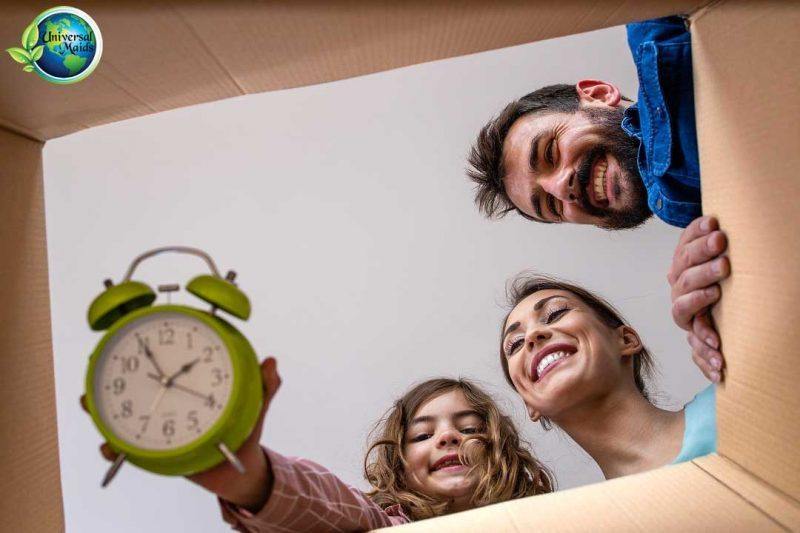 Do You Need Move Out Cleaning Services?
With highly trained and skilled maids from Universal Maids, you will not have to worry a little about the cleaning of your old apartment, home or mansion. We specialize in move out cleaning services and have been catering to the needs of a wide range of clients for over a decade. If your home is located in Melville, Hicksville or Garden City, you should head straight to us. You can avail of our cleaning services all throughout the Long Island and its nearby areas.
For your consultation with one of our specialists, give our office a phone call or send us your information via email.
Contact us at +1(516)781-0018 to schedule a free estimate!