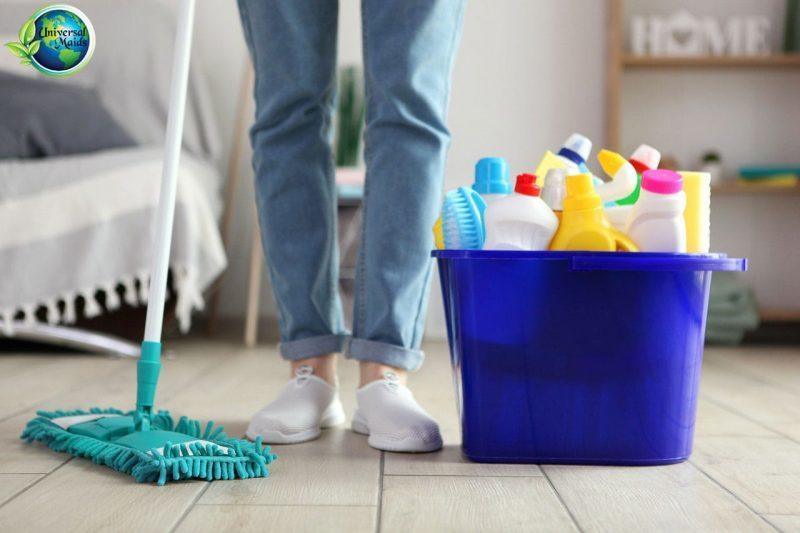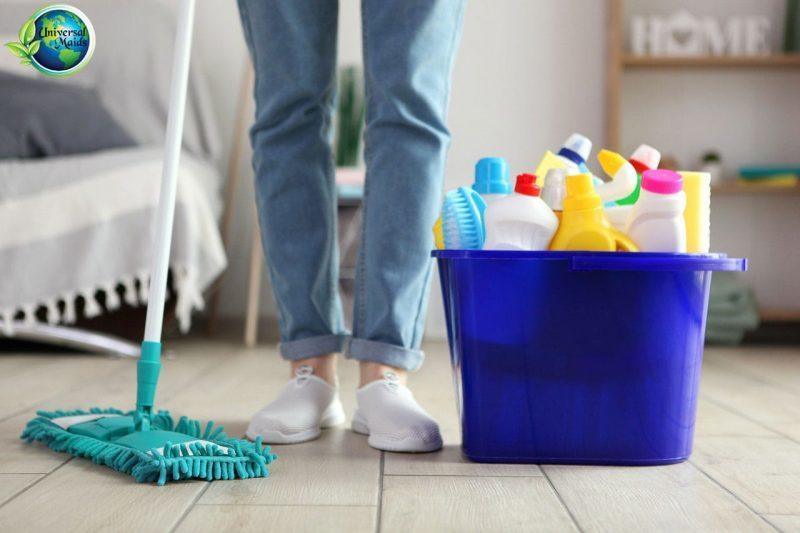 Do you clean your home on a regular basis? Whether you do it on your own or hire a professional cleaning service can make a big difference in terms of quality of cleaning and removal of harmful germs.
Cleaning is an important part of household chores. No one can expect a healthy living environment without having a clean and well-maintained home. Keeping your residence neat and tidy ensures you remain healthy and live a long life. Regular house cleaning stops the growth of germs and bacteria, which can spread various types of allergic reactions, infections and diseases. That is why cleaning should always remain the top priority for all homeowners.
Since the world was hit by the coronavirus, the concept of cleaning has got a new meaning. Today, we focus on 'cleaning for health', instead of cleaning a property or apartment just for its appearance. There are several benefits of having a clean house. Imagine how good it makes you feel when you return to a well-kept home after a day of hard work. While it is good to carry out the cleaning on your own, it can take plenty of time and drain your energy.
For a busy working professional, DIY cleaning is just too much to handle, on a regular basis. The best idea is to turn to a professional cleaning company and get the job done fast and in an effective manner.
Let us talk about the difference between DIY cleaning and professional cleaning as well as the multiple benefits of the latter.
DIY Cleaning vs Professional Cleaning
The results from DIY cleaning and professional cleaning are strikingly different. DIY cleaning requires a lot of physical effort. It takes away your valuable time. Even after investing so much effort, the results are not satisfactory. Doing all the cleaning on your own on a regular basis will disturb your schedule and it will take a toll on your professional life as well, making your life difficult.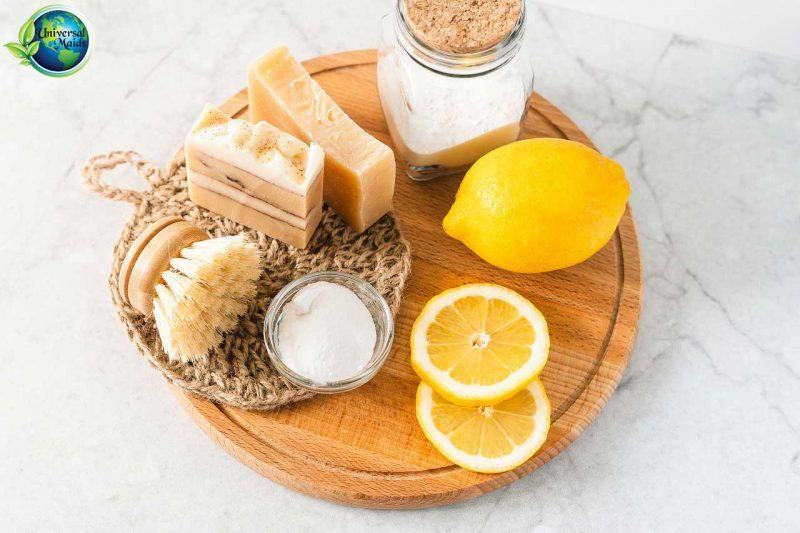 Unlike a professional cleaner, most people do not have a lot of experience in cleaning a house, mansion or apartment. A professional can reach every nook, crack and gap inside the house and remove dust and dirt hiding there. There are many places in the house which are hard to reach. If left uncleaned for a long time, these cracks and gaps can become a breeding ground for multiple types of harmful germs, bacteria and viruses. The word cleaning may sound simple, but the task requires a keen eye and a great deal of attention.
A professional cleaner follows a step-by-step procedure to perform cleaning in a proper and effective manner.
Inside a house, there are several items and objects that need cleaning. Right from the furniture items, rugs, carpets and electronic gadgets to ceilings, walls and floors, each of these needs cleaning on a regular basis.
During DIY cleaning, it is not possible to pay attention to each item and object. Even if you do want to focus, you may not have the right tools to carry out their cleaning. Also, there is a risk that you may damage the quality of the material during cleaning. A professional cleaning service uses top quality and safe cleaning products as well as the right set of tools to perform house cleaning in a way that does not harm or damage the quality of a single valuable item.
Benefits of Professional Cleaning
For homeowners, professional cleaning offers numerous advantages. It is always advisable to hire a professional cleaner, particularly if your work or business leaves you little time to focus on such things.
Given below are some of the most important benefits as to why you should take the help of a professional cleaning company.
Save Your Precious Time
In today's busy life, it is very important to manage time. Cleaning your house or condo on a daily basis is essential for a healthy environment. But, it is difficult for you to do the proper cleaning all by yourself in a timely manner. If you operate a business or work in the corporate world, you will not get much free time to conduct DIY cleaning. This is where the role of a cleaning company becomes important. After you have hired a professional service, you can just relax and spend time with your family and friends while the job is being done.
You can hire a professional service as per your own schedule. Most cleaning services offer plenty of flexibility in this regard. You can have pro cleaners do the job in early mornings, evenings, weekends or on holidays to suit your convenience. They understand the value of your time.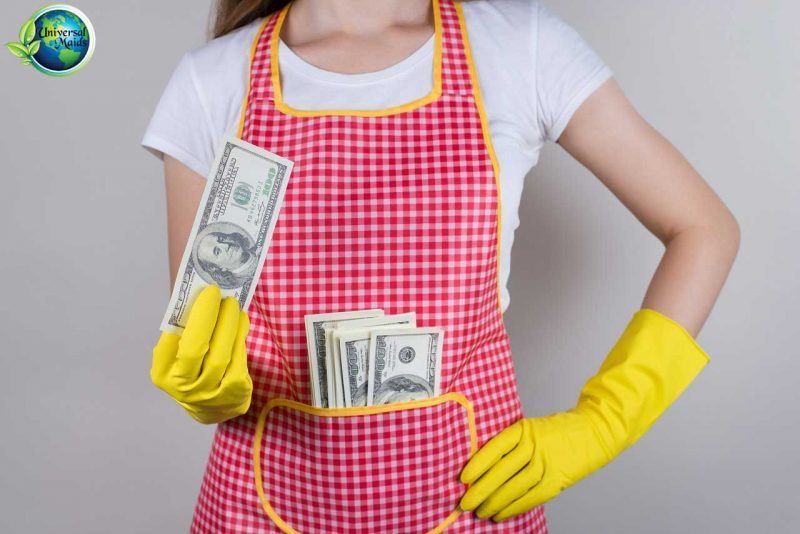 Budget
You can always find a cleaning service to suit your budget. It is a misconception that professional cleaning services are very expensive. Whether you have a small house, a large residential property or a mansion, you can talk to a service provider about their fees. Most companies will also provide you with a free cost estimate for the cleaning. The rate for cleaning also varies from one service provider to another. Depending on your specific needs and budget, you can always expect to find a professional service which is a right match.
If you want regular house or office cleaning, you can also ask the cleaning company to offer you a discounted rate.
Quality Work Assurance
Companies that offer cleaning services hire only experienced and well-trained cleaning personnel. These professionals have expertise and perform quality cleaning to meet the expectations of their customers. These cleaners use advanced tools and techniques to provide remarkable cleaning. When you want quality cleaning, you should always look for a service provider which has extensive experience and a solid reputation for performing quality cleaning for many years.
A reputed cleaning company will prepare a report to inform you on the quality of cleaning and how it was done. They can also give you pictures taken before cleaning started and after the completion of the project.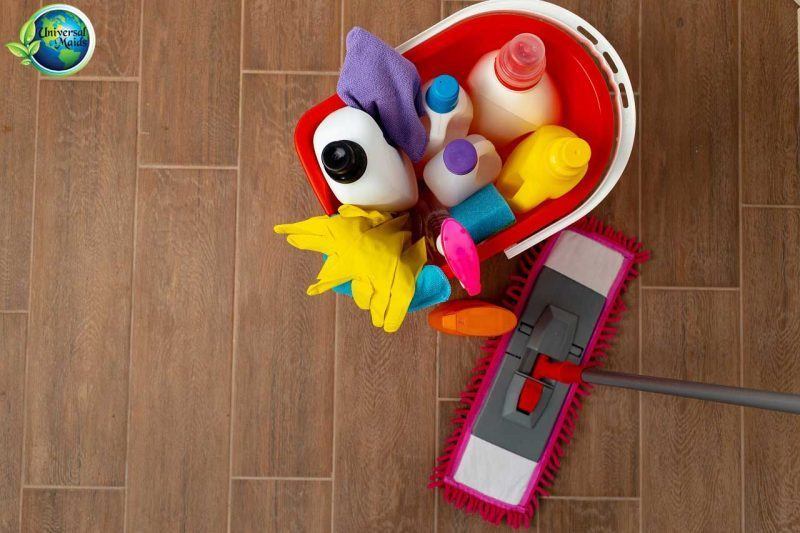 High Quality Equipment
Often, DIY cleaning proves to be expensive. This is because inexperienced homeowners end up buying low-quality or unsuitable products. They spend a lot of money on buying the wrong products or a huge amount of cleaning supplies. Before heading to the market, it is important to have sound knowledge of what your exact needs are. In the absence of knowledge and correct advice, it is easy to waste money on the wrong or poor-quality products.
On the other hand, pro cleaners remain equipped with high quality cleaning products and know about their proper application. They carry their own tools and equipment, which is from well-known brands to deliver great and spotless cleaning.
Deep Cleaning
Unlike general cleaning, deep cleaning is a task which needs a lot of expertise and skills. This type of cleaning is required in places that have been left uncleaned for weeks or months. Deep cleaning is also needed in busy restaurants and kitchens. While you may be able to do basic cleaning on your own, you will not be able to deep-clean a property the way it should be done. For deep cleaning, you will always need the help of professional cleaners.
Removing cobwebs from corners, scales from tiles, cleaning the greasy buildup from kitchen equipment and layers of dust from floors and surfaces are all part of deep cleaning. A professional company uses multiple new-age techniques and tools to carry out this type of cleaning effectively.
Are You Looking for Professional Cleaners?
If you want top quality cleaning for your house, apartment or mansion, you should head straight to the Universal Maids. Apart from house cleaning, we also offer deep cleaning, spring cleaning, maid service, event cleaning, office cleaning etc. Your health and safety is our top most priority. Our services are available in areas such as Melville, Hicksville, Huntington, Garden City etc.
Feel free to give us a phone call and talk to one of our professionals to schedule proper and thorough cleaning of your house.
Contact us at +1(516)781-0018 to schedule a free estimate!